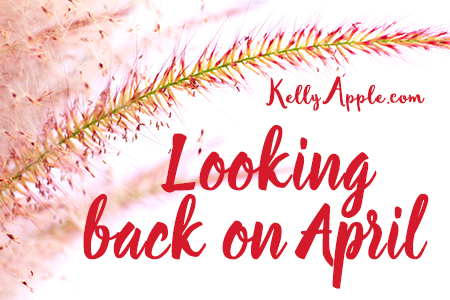 Another month gone by! Let's see what I accomplished…
April saw the release of Echo (Forgotten Monsters #4) and Forgotten Monsters: The Lost and Found Collection, a bundle of the 4 books in the series. The bundle wasn't planned (it sounds like I'm taking about a baby, LOL!), but since Echo got released early thanks to my excitement over finishing a series, I had some time on my hands to put together a cover and get the formatting done. So, bonus release for the year! YAY!
April was also a Camp NaNo month. My overall goal for the month was to complete Cursed Heart, the final book in the Grimwood series. Spoiler: I totally did that. Then, while formatting No Reservations (Wicked Pride #1) for preorder, my muse whacked me upside the head and demanded I write a 3rd book in that series. SO I DID. *buffs nails* And then I finished book 3 and started on the 4th. I'm feeling a little pleased with myself right now.
I'm still toying with release dates for the last half of the year. Regardless, you will see the last 2 Grimwood books plus books 3 & 4 in the Wicked Pride series sometime soon. I'm just not sure what order they'll be released yet.
Here's to a productive May!