Dangerous Curves
Amazon
|
Barnes and Noble
|
iTunes
|
24 Symbols
|
Kobo
|
Inktera
Release Date: June 21, 2017
Pages: 112
Genre: Paranormal Romance
Samuel Delaney's had a rough couple of months. Not only did he find out his mom works for the government in a job she stubbornly refuses to speak about, now he's helping his alpha deal with a sudden influx of wolves after their alpha mated with one of the cats from his pride.

Most importantly, the leopardess he's been half in love with his entire adult life is actively looking for a mate.

And Sam isn't even a footnote on her list of potentials.

Convincing the lovely Luna North to give him a chance would be a hell of a lot easier if he didn't get tongue tied whenever she was around. He'll have to rely on his cat's instinctive ability to land on its feet if he hopes to make any headway with the stubborn beauty.

Because when a lion chooses his mate, he doesn't back down.

Ever.
---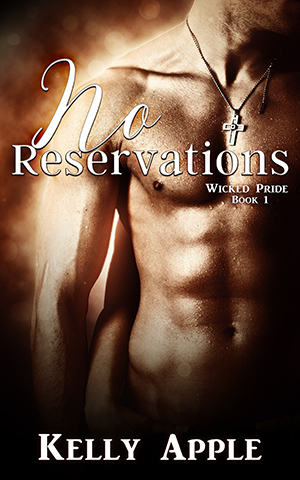 No Reservations
Amazon
|
Barnes and Noble
|
iTunes
|
24 Symbols
|
Kobo
|
Inktera
Release Date: May 24, 2017
Pages: 118
Genre: Paranormal Romance
Cami Patterson has the worst luck with men. Everyone in her pride knows it and they steer clear of her so they don't end up with a broken bone or two or, even worse, dead. Needless to say, when her best friend sets her up on a blind date with a werewolf visiting from out of town, she doesn't expect anything to come of it.

She certainly doesn't expect a night of non-stop excitement including thwarting a robbery, getting chased by the police, and almost causing an international incident. Who has time to enjoy themselves with all that going on? Or of hooking up with her sex-on-a-stick date?

Cami just might have met her match in the wolf who laughs in the face of danger and doesn't hesitate to jump in when there's a damsel in distress. Who knew it would take a wolf to brave this cat's run of bad relationships?
---