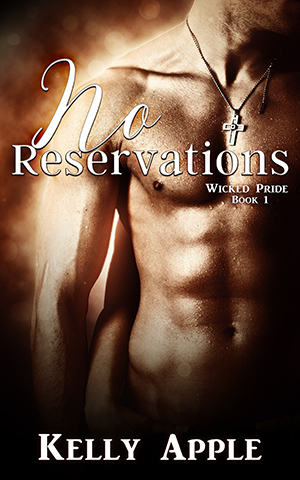 No Reservations
Amazon
|
Barnes and Noble
|
iTunes
|
Kobo
Release Date: May 24, 2017
Pages: 82
Genre: Paranormal Romance
Cami Patterson has the worst luck with men. Everyone in her pride knows it and they steer clear of her so they don't end up with a broken bone or two or, even worse, dead. Needless to say, when her best friend sets her up on a blind date with a werewolf visiting from out of town, she doesn't expect anything to come of it.

She certainly doesn't expect a night of non-stop excitement including thwarting a robbery, getting chased by the police, and almost causing an international incident. Who has time to enjoy themselves with all that going on? Or of hooking up with her sex-on-a-stick date?

Cami just might have met her match in the wolf who laughs in the face of danger and doesn't hesitate to jump in when there's a damsel in distress. Who knew it would take a wolf to brave this cat's run of bad relationships?
---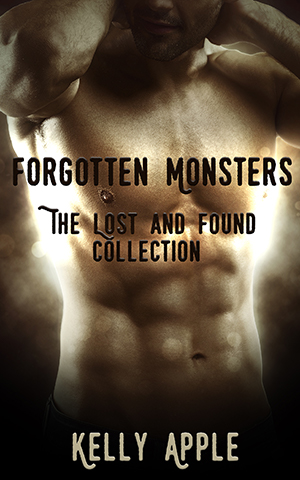 Forgotten Monsters: The Lost and Found Collection
(Forgotten Monsters Lost and Found Collection #)
Amazon
|
Barnes and Noble
|
iTunes
|
24 Symbols
|
Kobo
|
Inktera
Release Date: April 26, 2017
Pages: 207
Genre: Monster Erotica, Paranormal Romance
Not all monsters are the frightening creatures we were warned about as children. Most are just trying to get by in a world where it's becoming increasingly harder for them to stay hidden.

Some are ready to reveal it all.

Some want to turn their back on those around them.

And some are trying to find the connections all beings crave.

It's time to meet the Forgotten Monsters – The Wisp, the Kraken, the Nightmare, and the Siren. Their time has come…

Forgotten Monsters: The Lost and Found Collection includes:
Wisp
Deep
Dream
Echo

The Forgotten Monsters series is a sexy romp through insta-love, insta-attraction, insta-sexy times, and insta-bombshells. These monsters aren't afraid to get down and dirty and they're eager for you to join them!
---