Welcome to the website for Kelly Apple, Romance Author, Lover of Monsters, and Happily Ever After aficionado.
Looking for a complete listing of my books? You can find that on the All Books page.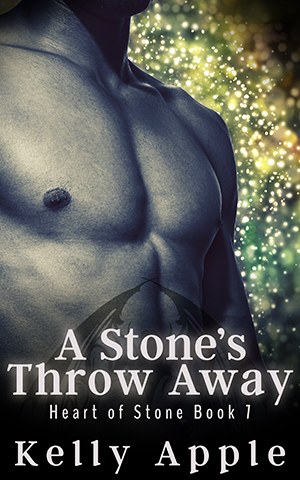 A Stone's Throw Away
Amazon
Release Date: October 3, 2020
Pages: 55
Genre: Monster Erotica, Paranormal Romance
Vane has been god-touched and it changes everything.

The drive to confront his mother is no longer his most important goal. His newly enhanced abilities grant him the knowledge that a lost treasure can be found deep within the mountain.

Treasure he can't turn away from. Treasure stolen from him and Cobalt long ago.

The problem? Following the trail will take them into the heart of enemy territory and Vane doesn't want to put his mate at risk.

But when the gods walk, magic happens.

And this treasure needs to be uncovered before Vane can move on.

Warning: This book contains trolls. Well, A troll. And a gargoyle/human couple who just can't keep their hands off one another. POOR COBALT.
<< Best Laid Stones - A Rock and a Hard Place >>
---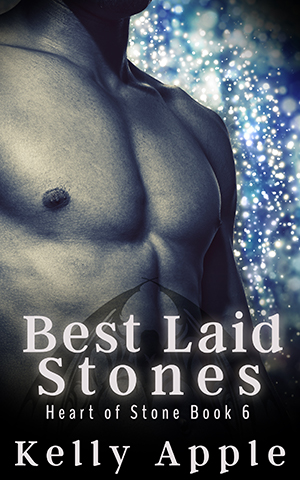 Best Laid Stones
Amazon
Release Date: September 14, 2020
Pages: 52
Genre: Monster Erotica, Paranormal Romance
Heading into the wilds of Vane's childhood home sounds all fine and dandy, but Cin has a few reservations. Not about Vane's plan to visit his old nest, but about Cin being able to properly navigate her way there while her mate and new gargoyle brother are in their daylight sleep.

But things happen for a reason and an unexpected roadside visitor changes everything for Vane and Cin.

Gods speak, curses might be broken, and a world of untapped potential is at their fingertips.

Change is coming and Vane and Cin are on the edge of the wave bringing it in.

Warning: This book contains a berserker-crazed gargoyle who REALLY wants to show his lady what he's made of. If the forest is rockin', don't come knockin'!
<< Gravel Bound - A Stone's Throw Away >>
---