Operation Date Night
Amazon
Release Date: July 6, 2016
Genre: Monster Erotica
With her matchmaking business beginning to pick up steam, Ari Colton has less time for herself and her mate as she focuses on finding dates for her supernatural clients.

Knowing his driven nymph won't ask for help, Liam steps in to arrange a few surprises to help her out. Picking out an assistant who knows about the supernatural world and loves finding potential mates for those around them shouldn't be hard. Planning a romantic dinner for just the two of them so Ari can unwind will be a snap.

At least that's what he thinks.

When a lusty nymph and her monstrous mate try to take time for themselves all manner of shenanigans are possible.

Warning: This book contains a monster with a heart of gold and the nymph he adores above all others. Just because they have problems finding alone time doesn't mean their sexin' is going to stop.
---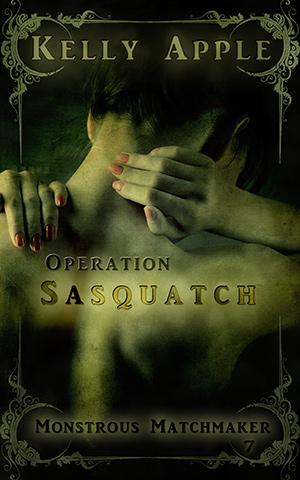 Operation Sasquatch
Amazon
Release Date: June 8, 2016
Pages: 38
Genre: Monster Erotica
Ari Colton is a nymph with a mission. She's found mates for all her other supernatural friends and she's not about to let the hunky sasquatch go through life without someone to love.

The catch? The only person he's shown any interest in is one Ari doesn't know if she can forgive.

But being a responsible adult is more than just keeping house and boning the monster of your dreams whenever the mood takes you.

Never let it be said nymphs aren't generous and giving. Ari will have to put aside her own feelings to find closure for her mate and help the sasquatch hook up with someone who gets his blood running hot.

Ari Colton is a nymph with a mission and she refuses to let herself fail.

Warning: This book contains forgiveness. From her. And him. And her, again. Oh, and sexy times. Nobody can resist the tentacles!
---