Welcome to the website for Kelly Apple, Romance Author, Lover of Monsters, and Happily Ever After aficionado.
Looking for a complete listing of my books? You can find that on the All Books page.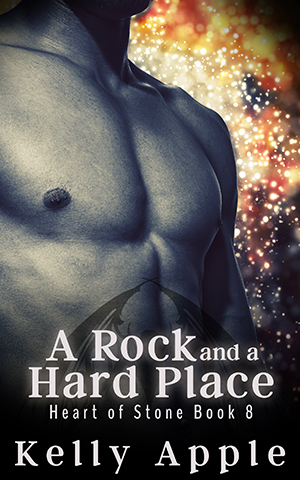 A Rock and a Hard Place
Amazon
Release Date: November 1, 2020
Pages: 81
Genre: Monster Erotica, Paranormal Romance
Trekking through the heart of a mountain to find their lost sister is one thing. Teaming up with trolls to make the world a better place? Yeah, right. It'll never happen.

You know what they say, though: When gods walk, nothing is out of reach.

Cin, Vane, and Cobalt have done the impossible already. What's one more incredible feat before the sun rises?

Heck, why not just break that pesky curse the gargoyles have hanging over them while they're at it?

Warning: This book contains happiness and curse-breaking and a whole lot of people finding their place in the world. And gods. What can we say about those guys? They just show up out of the blue sometimes.
<< A Stone's Throw Away - Heart of Stone: The Complete Series >>
---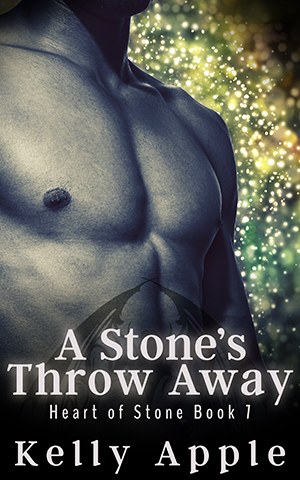 A Stone's Throw Away
Amazon
Release Date: October 3, 2020
Pages: 55
Genre: Monster Erotica, Paranormal Romance
Vane has been god-touched and it changes everything.

The drive to confront his mother is no longer his most important goal. His newly enhanced abilities grant him the knowledge that a lost treasure can be found deep within the mountain.

Treasure he can't turn away from. Treasure stolen from him and Cobalt long ago.

The problem? Following the trail will take them into the heart of enemy territory and Vane doesn't want to put his mate at risk.

But when the gods walk, magic happens.

And this treasure needs to be uncovered before Vane can move on.

Warning: This book contains trolls. Well, A troll. And a gargoyle/human couple who just can't keep their hands off one another. POOR COBALT.
<< Best Laid Stones - A Rock and a Hard Place >>
---