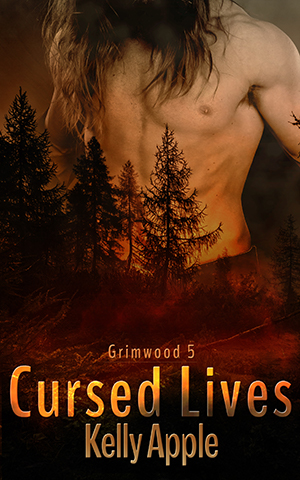 Cursed Lives
Amazon
|
Barnes and Noble
|
iTunes
|
Kobo
Release Date: February 3, 2018
Pages: 192
Genre: Paranormal Romance, Twisted Fairytale
Growing up wild in Grimwood, Gretchen Malloy knows her corner of the woods like the back of her hand. Stumbling over a previously undiscovered cabin to explore is the highlight of her lazy summer days.

Only, the cabin she found isn't empty and the brooding, angry man who chases her away is almost too much excitement for her tastes. For all she might not be wanted, Gretchen's terminal curiosity sends her back again and again until an unexpected friendship blossoms.

Fen Grimm knows exactly what he is—the crusty old loner who's given up on the world outside his cabin and who wants nothing to do with Grimwood or any of its many inhabitants. He's already loved and lost enough and he has no need to watch another mortal age and die before his eyes.

If only Grimwood didn't need him, he'd be content to live out the rest of his long days alone. But when the magic in the wood calls, a Grimm must answer.
<< Cursed Touch - Cursed Heart >>
---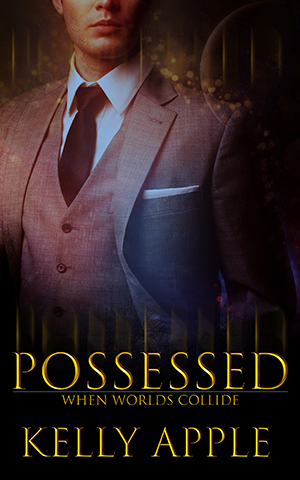 Possessed
Amazon
|
Barnes and Noble
|
iTunes
|
24 Symbols
|
Kobo
|
Inktera
Release Date: October 26, 2017
Pages: 59
Genre: Paranormal Romance
When she bought her new house, Char James didn't plan to also take on a ghost. It's rude, creepy, and a downright terrible roommate. Despite that, she's determined to show it they can live in harmony. Hopefully.

But Char's entire perspective changes when a surprise encounter rocks her world. She learns that sometimes pranks can be helpful, sometimes a ghost isn't really a ghost...

And sometimes the scariest creature of all is the most protective.
---