Welcome to the website for Kelly Apple, Romance Author, Lover of Monsters, and Happily Ever After aficionado.
Looking for a complete listing of my books? You can find that on the All Books page.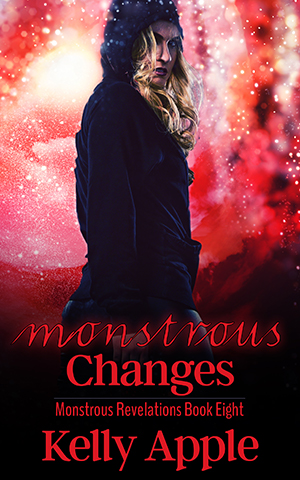 Monstrous Changes
Amazon
Release Date: April 16, 2019
Pages: 56
Genre: Monster Erotica, Paranormal Romance
The monsters have been revealed. Their secret existence exposed for the entire world to see.

Not surprisingly, not everybody is happy about it.

Is that going to stop Ari from doing anything she can to make sure they're accepted? Heck, no, it's not!

If there's one thing Arabella Colton has learned since she came face-to-face with her first monster, it's that they deserve love just as much as anyone else.

And she's just the nymph to make sure it works out the way she's planned.

Warning: This book contains gentle monsters and fierce monsters and monsters who would happily separate someone's head from their body if they tried to hurt the one they love. That's right, my friends. It all comes down to this.
---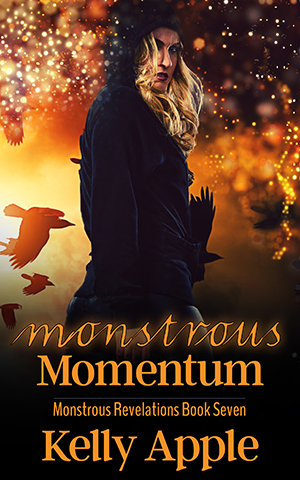 Monstrous Momentum
Amazon
Release Date: March 10, 2019
Pages: 53
Genre: Monster Erotica, Paranormal Romance
Monsters are stronger together.

That's what Ari's said since she hatched her crazy scheme to introduce monsters to the world. She still believes it, too.

Even when her plan goes sideways. Even when she's neck-deep in press conferences and damage control.

Seeing as she's a nymph with little to no self-control, she might not be the best spokesperson for the monstrous community. Not that she's going to pawn this particular task off on anyone else.

Because she's a nymph with a plan and, dang it, she's going to drag her monstrous friends into the spotlight and make them loved by all.

No matter what.

Warning: This book contains couples. And baking. And a couple of couples getting the nymphly matchmaker treatment. And underwear and serious moments and a whole bunch of monsters who just want to find a way to fit into the world.
<< Monstrous Reasons - Monstrous Changes >>
---