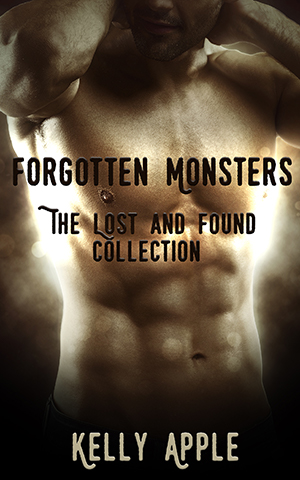 Forgotten Monsters: The Lost and Found Collection
(Forgotten Monsters Lost and Found Collection #)
Amazon
Release Date: April 26, 2017
Pages: 207
Genre: Monster Erotica, Paranormal Romance
Not all monsters are the frightening creatures we were warned about as children. Most are just trying to get by in a world where it's becoming increasingly harder for them to stay hidden.

Some are ready to reveal it all.

Some want to turn their back on those around them.

And some are trying to find the connections all beings crave.

It's time to meet the Forgotten Monsters – The Wisp, the Kraken, the Nightmare, and the Siren. Their time has come…

Forgotten Monsters: The Lost and Found Collection includes:
Wisp
Deep
Dream
Echo

The Forgotten Monsters series is a sexy romp through insta-love, insta-attraction, insta-sexy times, and insta-bombshells. These monsters aren't afraid to get down and dirty and they're eager for you to join them!