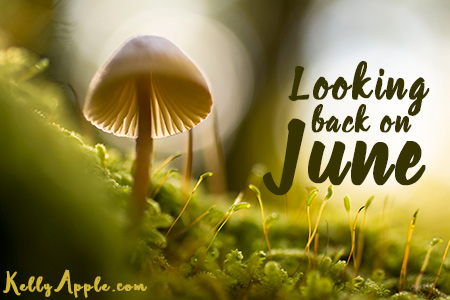 *squints at June* Man, these months zoom by, don't they? (I KNOW I say that every month, but WHAT THE HELL, MAN, GIVE ME TIME TO APPRECIATE THE CRAZY BEFORE MOVING ONTO THE NEXT CRAZY!)
*ahem* So. June. I did stuff. I drank A LOT of coffee. I took an unplanned vacation. Which might sound weird, but it worked for me. I think I needed a little time to unwind after the craziness of having my son graduate high school (!!!!) and jumping straight into Freshman orientation for college (DOUBLE !!!!).
As for bookish stuff… book 2 in the Wicked Pride series hit virtual shelves toward the end of the month. Dangerous Curves follows Sam and Luna as they FINALLY figure out they're meant for one another. Heh. They were fun. Next up: White Collared, Kane's book.
On the writing front, I'm working on an as-yet-untitled book in a shifter series right now while planning out the next Monstrous cycle series.
In case you missed it, I'll be participating in Camp NaNo in July. Shifters and monsters are on tap and I'm planning on getting a lot done!
Until next month!