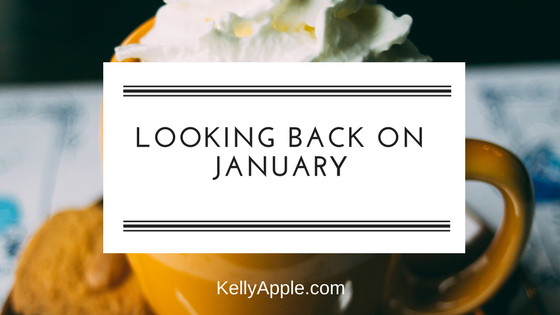 Umm…What the heck, January? I barely got to know you and now you're gone. (although, I know a few people who are THRILLED to be seeing January in the rear-view mirror, so maybe that's just me.)
What did I do in this wintry month? That is an excellent question. *thinks* I wrote. Not a lot, but I certainly logged several hours of writing time in. Those zombies don't kill themselves, you know!
I sent Cursed Lives off for edits (you'll be seeing that soooooon. I can feel it!). I can't wait for you guys to meet Fen. He's grumpy and grouchy and he has no clue what to do with the sunny woman who shows up at his door. HA!
I did a lot of backend stuff on my website that you probably won't notice on the surface, but it will make navigating a little easier. Or more fun. FUN AND EASIER. It'll be a party.
The Series Shorts continue to go up every Tuesday. I'm having a BLAST getting to revisit old characters. so those are going to continue until I run out of ideas. January's shorts focused on Evie and Bas from the Demonkind Chronicles and I ADORE those two. So hard. Bas is so snarly except with his broken little wolf.
And…that's about it.
Watch for Fen's book to be coming soon. Seriously soon. Like within the next week. HE'S COMING!