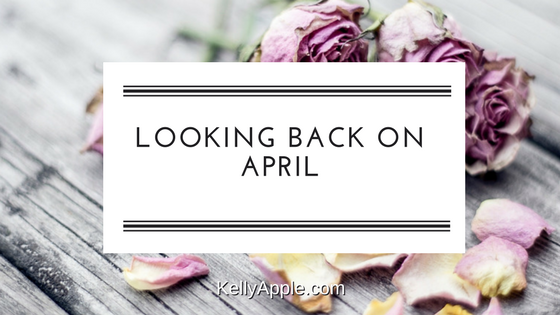 It's a neeeewwwww monnnnnnth.
I know, I know. This happens every month. It's weird.
Anywho. I DID STUFF IN APRIL. STUFFFFFF!
The final book in the Grimwood series is OUT. That's right, Cursed Heart, Lorianne and Alistair's story hit retailers at the end of April and I'm SO PLEASED to be able to say I have another series completed. WHOO-HOO!
I played around in the Pinnacle Point world for (most of) the Series Shorts for April. I…had forgotten how crazy those characters were. They're kinda fun to write. And by "kinda" I mean SUPER FUN!
May will have us visiting the Monstrous world for the Series Shorts (every Tuesday, rain or shine!) and I'm busy writing the FINAL (I think) installment of that saga. Did I mention it will be another serialized story? Because it will be. Lots of Ari and the gang getting their groove on.
(As an aside, I *might* be planning a Monstrous spin-off series. Might. I mean, I have an idea, I just need to refine it a bit more. Because ideas like to be refined or something.)
Sooooo….I'm off to continue the next Monstrous Revelations story. Catch you on the flip side!