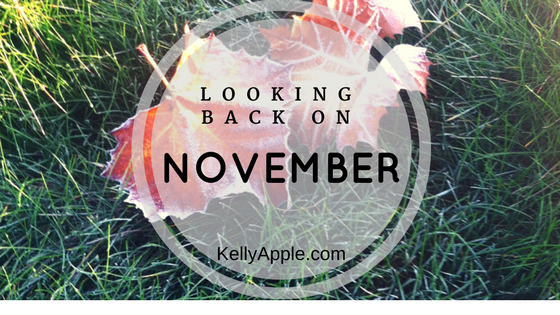 Look at this! Another month gone by! I NEVER SAW THAT COMING!
But seriously. November is NaNoWriMo month, so there was writing done. A lot of writing. None of it on the projects I thought I'd be working on, but I got a big chunk written on a new werewolf book and that's ALWAYS okay. Because werewolves.
November marks the first time in a LONG time when I didn't have a release in the month. No worries, I'm cooking something up for December, so you'll see a new book soon. Ish. Soon-ish. Within a month.
If you haven't been keeping up on the Series Shorts, November saw us heading back into Wicked Pride territory. Well, with a slight holiday detour back into the Anderson High Wolves neck of the woods. I get a kick out of revisiting old favorites, so the series shorts will be continuing as long as my brain keeps giving me new ideas for my crazy characters. (Most of December will put us squarely back into the Monstrous series. ARE YOU READY FOR MORE ARI?!?!)
I have THINGS planned for December. Time to get back to putting them in motion!