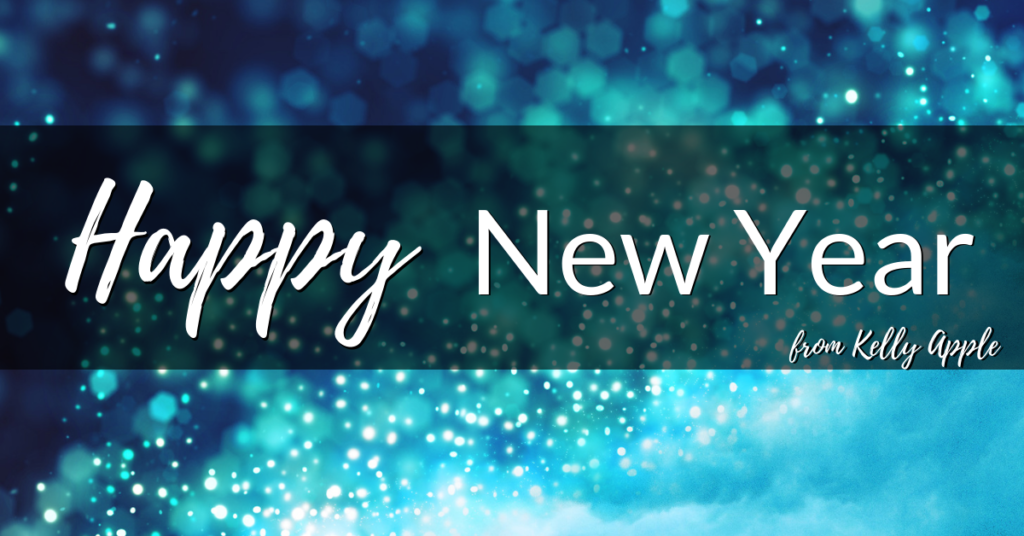 Where one year ends, another begins. (I'm saying that in a creepy, dramatic voice as I type, so please read it that way. PLEASE!)
Right. So, 2018 did its thing. Honestly, it kind of felt like 4 years rolled into one, but that's how things are sometimes.
What magical things took place in the world of Kelly Apple? you ask.
Good question. Let's see…
My release schedule slowed down a bit from previous years with only 7 books released.
Cursed Lives (Grimwood #5) – February 3
Cursed Heart (Grimwood #6) – April 25
Monstrous Connections (Monstrous Revelations #1) – July 20
Monstrous Planning (Monstrous Revelations #2) – August 23
Monstrous Rogues (Monstrous Revelations #3) – September 29
Monstrous Acceptance (Monstrous Revelations #4) – November 25
Monstrous Choices (Monstrous Revelations #5) – December 9
The good news? One series was completed. Some of those Grimms had to wait a fair amount of time for their stories to finally be told, but they got their time to shine and the entire series is available to read now.
Meanwhile, Monstrous Revelations is the final series in the Monstrous cycle and…I'm having a hard time letting go. Ari is willful and perpetually horny and I'm going to be sad to say goodbye to her once I write that final installment. (Which is coming! I swear! The series will be completely out in 2019. Just you wait!)
The Monstrous Revelations series also got a cover overhaul right before book 4 came out when I realized I DIDN'T LIKE the original covers. The cover for MR3 is allllllllmost done, so that one should be updating soon. -ish.
In non-bookish news, my day job took off toward the middle of the year which is good, but that's one of the factors that slowed down my 2018 releases. That said, I have PLANS for my 2019 writing/release schedule. I'm not quite ready to share those plans yet, but THEY'RE COMING!
MR6 is slated for early January and will be exclusive to Amazon (as with all the other Monstrous books), so keep an eye out for that bad boy.
Here's to starting the year off with a bang. Figuratively, of course.