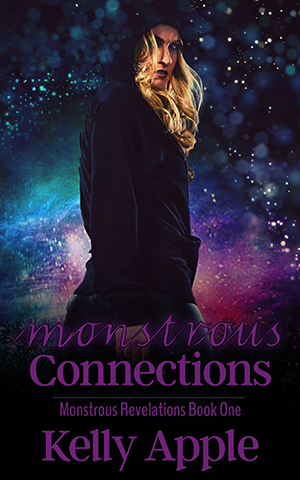 Monstrous Connections
Amazon
Release Date: July 21, 2018
Pages: 58
Genre: Monster Erotica, Paranormal Romance
Ari Colton isn't your average nymph. She's brought a community of monsters together, mated herself to the love of her life, and is determined to find a match for every supernatural she comes across. In fact, life is pretty darn good for the woman who once only dreamed about the things that go bump in the night.

But now change is on the horizon. The monsters Ari knows and loves can no longer stay hidden. The world is going to find out about them sooner or later and the wicked nymph knows it's better to do it on their terms than cower in fear, waiting for it to happen.

What's a lusty nymph and her band of monstrous friends to do when faced with an impossible task?

Rally around one another and strengthen the connections that bind them all, of course.

Warning: This book contains tree folk. And wolves. And a nymph who can't keep her panties on. And a tentacled, grabby, completely smitten monster.  In other words, it's just a typical day in the life of Ari Colton.