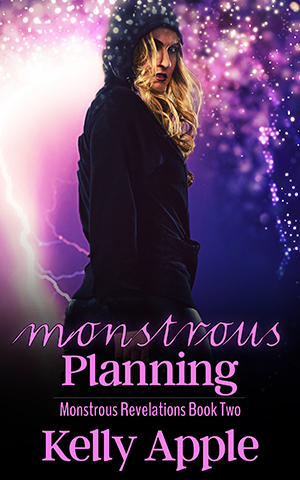 Monstrous Planning
Amazon
Release Date: August 23, 2018
Pages: 54
Genre: Monster Erotica, Paranormal Romance
Change is coming.

Arabella Colton knows that in her bones and she's determined to make the monstrous community's unveiling as painless as possible. Let's face it, when a nymph sets her sights on a goal, there's no telling what she can accomplish.

Provided, that is, she doesn't get bogged down by doubt. Or her fears. Or realize just how big a task she's set for herself.

Ari's always believed supernaturals are stronger together. Now she's going to have to put her money where her mouth is.

That's right, she's going to suck it up, shore up all her courage, and ask for help.

Because nothing's going to stop this nymph from saving the ones she loves.

Warning: This book contains a confident nymph. Well, a mostly confident nymph. It also contains a medusa with a stony stare and a green monster who will love the confidence back into his mate if he has to stay up all night trying. Because that's what monsters do.
<< Monstrous Connections - Monstrous Rogues >>