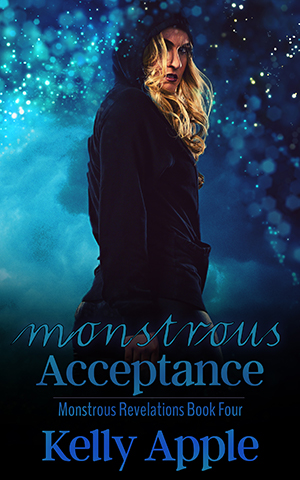 Monstrous Acceptance
Amazon
Release Date: November 25, 2018
Pages: 55
Genre: Monster Erotica, Paranormal Romance
Ari's group might be getting stronger, but it's not all sunshine and roses.

The newest shifters she's brought into the house are trying to fit in, but there are still a few rough spots that need to be smoothed over between the packless and Ari's old friends. Living wild honed their instincts and it'll take time before they feel comfortable enough to relax with the boisterous, rowdy group.

Time they might not have when instinct takes over for one of them.

Despite her flighty appearance, the nymph who brought them all together isn't going to let a little misaligned instinct derail her plans. They were going to band together, dammit, whether they wanted to or not.

And this particular nymph always gets what she wants.

Warning: This book contains a shy werewolf. Like, crazy shy. And a cautious wolf. Like, insanely cautious. Until he isn't. Good thing there's a nymph on hand to sort them both out.
<< Monstrous Rogues - Monstrous Choices >>