WHEW! So, I have THINGS that have been happening. Like putting up preorders and sprucing up covers on an older series. (If you subscribe to my newsletter, you've already seen this, but if you don't…well, why don't you? C'MON! You know you wanna!)
First off, HUGE HUGE HUGE cover redesign for the Monstrous Tales series. Yeah, this has been in the planning stages for a while and I finally had time to sit down and get fourteen new covers done. Wanna see them?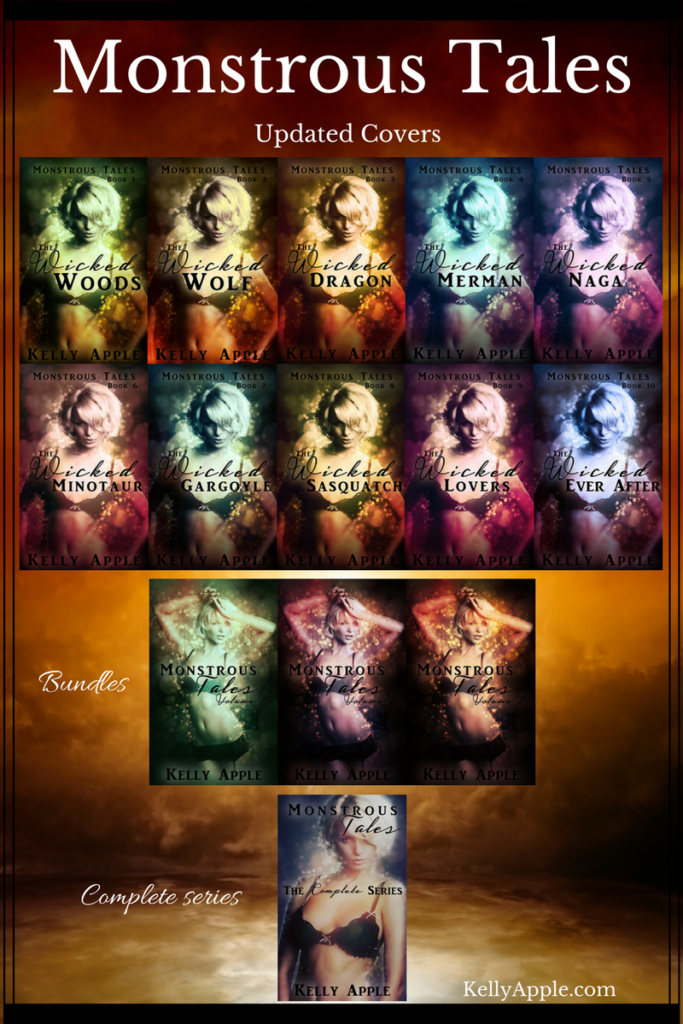 I had a pretty specific idea for how I wanted the new covers to look and this nailed it! Color and sparkly bubbles and ARI! YESSSSS!
Thing number two are a couple of preorders sitting pretty as they wait for their special day.
The Forgotten Monsters bundle will be out in about a week and has a preorder price of $2.99…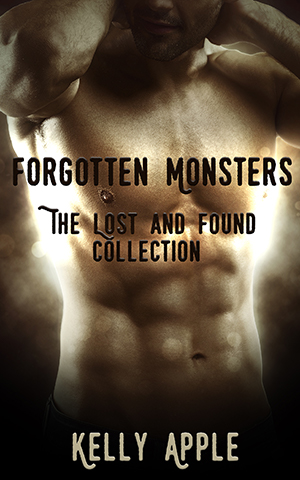 Forgotten Monsters: The Lost and Found Collection
(Forgotten Monsters Lost and Found Collection #)
Amazon
|
Barnes and Noble
|
iTunes
|
24 Symbols
|
Kobo
|
Inktera
Release Date: April 26, 2017
Pages: 207
Genre: Monster Erotica, Paranormal Romance
Not all monsters are the frightening creatures we were warned about as children. Most are just trying to get by in a world where it's becoming increasingly harder for them to stay hidden.

Some are ready to reveal it all.

Some want to turn their back on those around them.

And some are trying to find the connections all beings crave.

It's time to meet the Forgotten Monsters – The Wisp, the Kraken, the Nightmare, and the Siren. Their time has come…

Forgotten Monsters: The Lost and Found Collection includes:
Wisp
Deep
Dream
Echo

The Forgotten Monsters series is a sexy romp through insta-love, insta-attraction, insta-sexy times, and insta-bombshells. These monsters aren't afraid to get down and dirty and they're eager for you to join them!
…and the first book in the Wicked Pride series will be hitting shelves in just over a month (preorder price is under a buck!).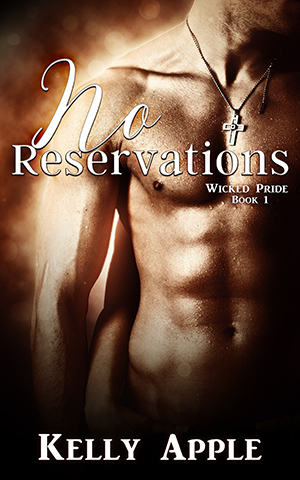 No Reservations
Amazon
|
Barnes and Noble
|
iTunes
|
24 Symbols
|
Kobo
|
Inktera
Release Date: May 24, 2017
Pages: 118
Genre: Paranormal Romance
Cami Patterson has the worst luck with men. Everyone in her pride knows it and they steer clear of her so they don't end up with a broken bone or two or, even worse, dead. Needless to say, when her best friend sets her up on a blind date with a werewolf visiting from out of town, she doesn't expect anything to come of it.

She certainly doesn't expect a night of non-stop excitement including thwarting a robbery, getting chased by the police, and almost causing an international incident. Who has time to enjoy themselves with all that going on? Or of hooking up with her sex-on-a-stick date?

Cami just might have met her match in the wolf who laughs in the face of danger and doesn't hesitate to jump in when there's a damsel in distress. Who knew it would take a wolf to brave this cat's run of bad relationships?
Right now, the Wicked Pride series is sitting at two completed books (book 2 will be coming out in June) with a third in progress. I'm tentatively planning a fourth, but that one's still in the planning stages and subject to whims of my muse.
As far as preorders go, one of MY personal goals this quarter is to be better about announcing when preorders go up so my longtime readers have the chance to grab books at the lowest price possible. I'm pretty good about letting people know on my Facebook page, but I always seem to forget about sending out a newsletter or throwing up a blog post. Yeah, I have no answer as to why, but… GOAL! I will get better at this. I SWEAR!
So. New covers, book release next week, and a pride of big cats who can't WAIT for you to read them. Let's do this!