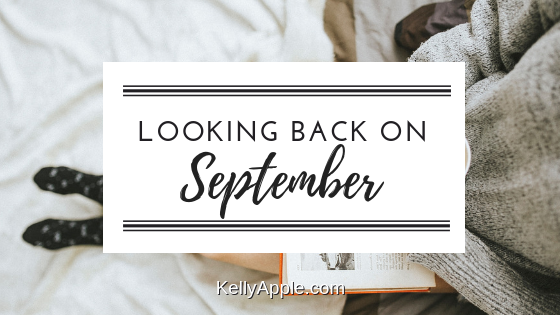 September, man. Why'd you slip by so quickly?
I say that, but I had the thrill of putting up Halloween decorations today and I looooooove my Halloween decorations so YAY!
Anywho. Things I did in September. Well, not a whole lot of writing. My day job has ramped up which means I have to plan out my time a little more stringently. Which is not a whole lot of fun, but so it goes.
That said, I did manage to release Monstrous Rogues (Monstrous Revelations #3) just under the end of the month wire. Which doesn't mean anything, really, except Amazon was taking a while to approve it so I thought it would end up being an October release.
September also marks the FIVE YEAR ANNIVERSARY of me being published. Yep, Demon Restrained went live on September 3, 2013 and I've never looked back. It's weird to think I've published 50+ books since that day. WEIRD. Weirder still when I think of all the completed books I haven't published yet.
Reading that, you'd think I write a lot or something. HA.
October's already looking to be pretty stellar. I have a birthday mid-month AND my favorite holiday is on the horizon. Yessssss. Bring on the Halloween craziness, I say!