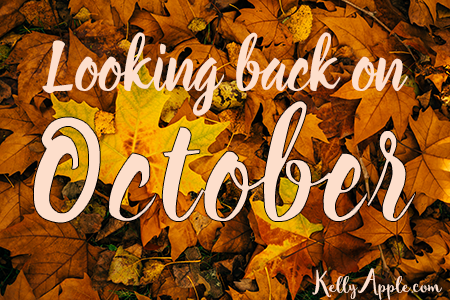 Goodbye, October. I feel like I hardly got to know you. (I KNOW! I say a variation of that every month, but…these months go so fast!)
Things that happened in October:
Possessed, book one in the When Worlds Collide series, was released. That's right, my friends: NEW SERIES! I plan on writing book 2 in November. Which leads me to…
I'm participating in NaNoWriMo (as I do every year) and I have a TON of books I want to get written. My plan is to knock out book 2 in the WWC series, plus get a good jump on the final Monstrous serial. MOAR ARI!
I started a new THANG on Tuesdays…a series of short scenes giving us a glimpse into the lives of characters you know and love. October's snippets all revolved around Mason and Natalie from the Anderson High Wolves series. November's scenes were supposed to be Thanksgiving-related, but Ari and Liam wanted me to write about them. So I did. TUESDAYS! BE THERE!
Looking toward November:
Expect a lot of updates about all things writing. I have BOOKS to write. YES!
I might talk about coffee, too. AHAHAHA. Who am I kidding? It's going to be all words, all the time! LET'S WRITE!
Here's to an insanely productive November!