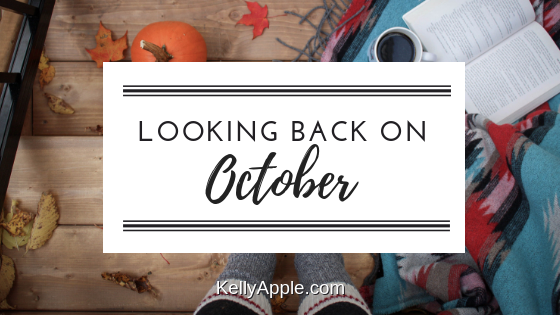 Ahh, October.
The weather got (a teeny-tiny bit) cooler. I got to decorate for my favorite spooky holiday. I released a book.
You know. All the regular stuff that happens in October.
You read that right, folks! October saw the release of part 7 of the Heart of Stone series. A Stone's Throw Away is the set up for the finale, but THINGS HAPPEN! I swear! That's right, magical things are lining up as our brave heroes get ready to knock this one out of the park.
Gods and monsters, my friends. LOVE THEM!
And to celebrate the release of the FINAL INSTALLMENT, books 1-7 are on sale for .99 each. NINETY NINE PENNIES, MY FRIENDS! You can follow along with Cin and Vane in all their technicolor glory.
SEXY ROAD TRIP SHENANIGANS!
For November, I'm jumping into NaNoWriMo with both feet. Sort of. I'm hoping to get a good portion of Wild at Heart (the second book in the Monstrous World series) completed. Which…sounds daunting right now. Mostly because 2020 has not been kind to my concentration or creativity.
But I've signed up. I'm committed. I'm going to work on that bad boy no matter what.
You can find me under Kelly Apple, if you're so inclined. Watch me slay this beastly manuscript. Or die slowly on the vine. I'M SURE ONE OF THOSE WILL HAPPEN!
Until next month!