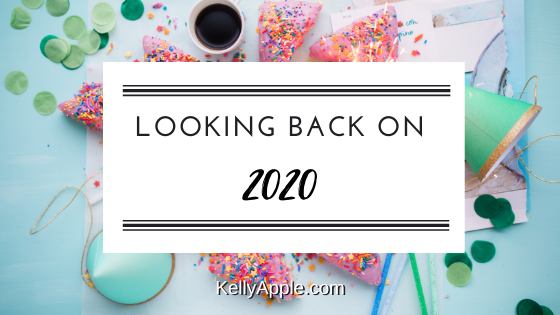 Well. Here we are with a whole month of 2021 gone and I'm just getting around to taking a look at 2020. HA. Yeah. That should tell you EXACTLY how weird the end of the year/beginning of the year was for me. (Long story involving half my family getting Covid and me being in quarantine for…almost 4 weeks? WOW. Yeah. Anyway. Fun fact, when you live in the same house as someone who tests positive, you get EXTRA quarantine time to make sure you're not unintentionally spreading anything to unsuspecting people. I'm a total homebody, guys, and that was starting to wear on me after that length of time.)
Anywho. 2020 was a weird year. NOT normal in the slightest. I was ridiculously non-productive for most of it for all I was home and home and home. There was a lot of home last year. SO MUCH.
That said, I did manage to get some books published. In fact, 2020 saw the release of SIX books. (Which is honestly sort of mind-boggling because I feel like I got NOTHING done last year.)
Stone's End (Heart of Stone #4) – April 8
Gravel Bound (Heart of Stone #5) – August 10
Best Laid Stones (Heart of Stone #6) – September 14
A Stone's Throw Away (Heart of Stone #7) – October 4
A Rock and a Hard Place (Heart of Stone #8) – November 1
Heart of Stone: The Complete Series – December 9
2021 is…well, it's going to be a little different, genre-wise. Right now I have a sci-fi series in the queue. It's sci-fi romance (because I love me some romance), but light on the sexy times. Which…I'm not sure how I feel about that. But the story wanted to be told the way it wanted to be told and while there are definite romantic elements, the sex stayed behind closed doors.
I'll keep you updated on future release dates for those as they roll around. (To make a long story short, I need to make covers for this series and…HAHAHAHA. Covers. The bane of my creative existence at the moment.)
Here's to a (much more) productive year!