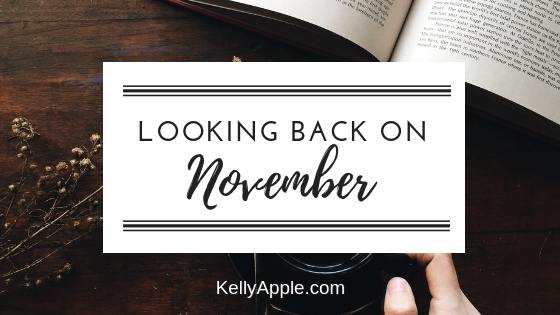 Whelp. Another month gone by.
NaNo was a bust for me mostly because my day job TOOK OFF and I was pulling down 9+ hour days. Which isn't a terrible thing, but it definitely continues to cut into my writing time. (By the by, one of my goals going into 2019 is going to be figuring out how to balance this new insane work schedule with dedicated writing time. Because this slow down in writing hurrrrrts, man. It hurts.)
On the plus side, even though I didn't hit my 50K writing goal for the month, I did write more in November than I did in October. So, YAY!
On the DOUBLE plus side, November saw a new Monstrous Revelations book come out. Monstrous Acceptance is the 4th book in the series and I have PLANS (big plans!) to get books 5 and 6 out by the end of the year. Book 5 just has some minor formatting to complete, so it should be out within the next week or so.
I also want to finish my cover redesign for the MR series, so THAT should be coming soon, too.
I guess I should wrap this up and get back to work, right? Until next month!