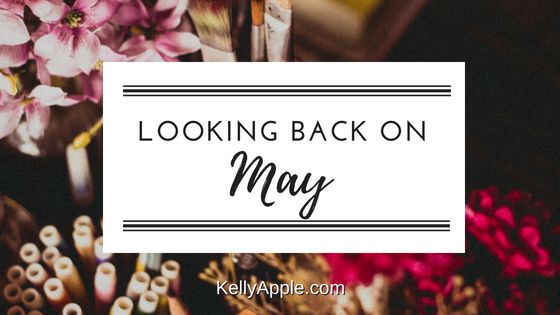 Whew! May slipped by in a flash, didn't it? (I know I say some variation of that every month, but MAN these months are flying by. I mean, it's JUNE already. Crazy.)
On the writing front, I finished Monstrous Revelations 4. Which, in case your curious, is sort of untitled. I have a few ideas for titles of all the books in the series, but I'm not really feeling them yet. So I'm keeping them close and letting them percolate until I settle on what they're going to be.
Monstrous Revelations is on track to come out this year (hopefully within the next month or two, but it honestly depends on how far I get in the writing of the final half of the serial). If you haven't caught up on Monstrous Tales or Monstrous Matchmaker yet, the individual stories are all in Kindle Unlimited (Read for free if you have a subscription!) or you can buy them from Amazon.
Series Shorts continue to go up on Tuesdays. Ari and her crew of monsters are on tap for the near future and it's been a BLAST to write those day in the life style scenes for all those crazy monsters.
And finally, the Kelly Apple site got an overhaul. A new banner, a new privacy policy, and just some general behind the scenes stuff to tidy up some of the pages.
For June, I'm working on Monstrous Revelations 5 (and hopefully 6 so I can get some firm release dates down). Closing a series is always difficult for me because I have a hard time letting go, but I have goals and I'm going to try my hardest to stick to them.
Until next month!