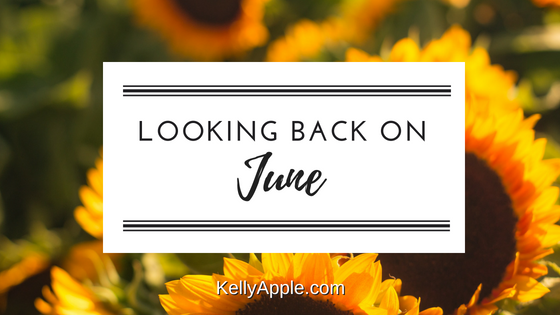 Look at this! We made it through another month! Also, the year's half over. Wtf?!?!
June was slow-ish for me. While I wrote some (Monstrous Revelations 5 is in the bag, man, and MR6 has been started), I'm having a hard time nailing down the look I want for the Monstrous Revelations covers. Which is why there are no covers or blurbs currently available for that series even though I'm planning on releasing it fairly soon.
Have I ever mentioned I do all my own covers? Because I do. And when you get hit by a case of graphic design-block, it can throw a wrench in your plans.
On the plus side, the Monstrous Revelations series is definitely past the halfway point as far as writing goes. Since July is a Camp NaNo month, I'm hoping to get the last few installments written so I can focus on getting those released fairly quickly. (Once I settle on a look for the covers, that is!)
One of the perks of writing is that sometimes (when time and self-imposed deadlines allow) I get to dive into projects that…make no sense on the surface. That said, the August Series Shorts will focus on a sci-fi-esque series of stories that aren't set in any of my currently established worlds. Which sounds weird when I write it since the Series Shorts are supposed to be an "after the happily ever after" type of things, but I had SO MUCH FUN writing these weird little scenes I want to share them.
So I shall.
But that's not for another month. July's Series Shorts will continue to explore the friendships and love affairs of Ari and her Monstrous friends. As always, writing these little snippets is incredibly fun and I'm loving where some of these off-the-wall scenes have taken me with the characters.
Speaking of the Monstrous world: Both Monstrous Tales and Monstrous Matchmaker (I'm talking about the complete series and all the serialized installments for both series) are in Kindle Unlimited. So if you subscribe to KU, you can get caught up on the series for free! YAY!
Okay. That's enough from me. I'm off to wrangle some words and work on covers. See ya!