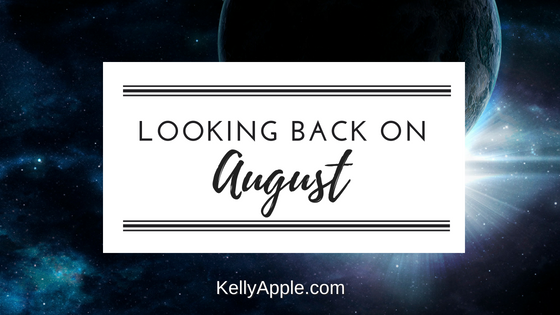 Whew. Another month gone by.
My kiddo is back in school (college, so it's not like he's underfoot when he's home or anything, but…wait a second! How do I have a college-age kid again? MAN, time flies!) and pumpkin spice lattes are back at Starbucks. GOOD TIMES!
What happened on the bookish front? WELL…
Monstrous Planning, book 2 in the Monstrous Revelations series, came out. Ari's at it again and this time she's trying to be adult-ish about it. HAHA. No. That doesn't sound quite right. Anyway. She's doing her thing. With her man. While planning GLORIOUS THINGS. As one does.
I got my booty in gear and finally got the newsletter serial I've been playing with started. Part 4 goes out next week, but it's SUPER easy to catch up on previous installments if you missed them. You just have to, you know, subscribe to my newsletter.
The Series Shorts continue to go up every Tuesday (except this past Tuesday, THANKS, SIS!) and there are A LOT of behind the scenes snippets for you to catch up on if you need an extra hit of your favorite characters.
I also co-hosted and participated in the Bout of Books read-a-thon which is both exhilarating and exhausting all at the same time. (It was FUN, though. SO MUCH FUN!)
I have a long weekend coming up and I'm CRAZY looking forward to it. Reading, writing, and other shenanigans! Yessssss.
Until next month!