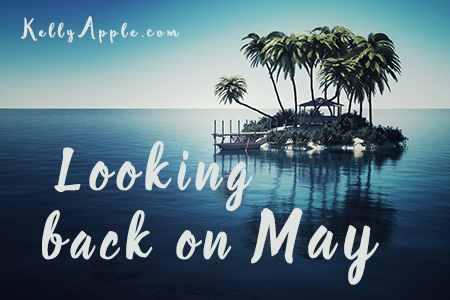 Holy crumb, these months go by SO FAST.
Soooo… what did I do in May? Well, we saw the release of No Reservations, book 1 in the Wicked Pride series. As for the rest of that series, I finished writing book 4 and I'm currently working on edits for book 2. I'm close to finishing those up, though, so there maaaaayyyyy be a preorder up by the time the post goes live. I mean, don't hold your breath or anything, but it could happen.
Along with writing book 4 in Wicked Pride, I spent the last half of the month working on the 3rd book in a secret sci-fi series. There's cosmic togetherness and impossible happenings and I get to write about abandoned space stations and things that shouldn't be! WHEEEE! I have no idea when this will see the light of day, but the series is coming together nicely.
That's it for me! Time to grab June by the balls and give it hell!