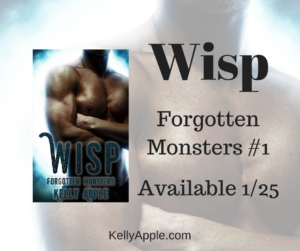 YES! Book 1 in the Forgotten Monsters series is live and kicking! Or glowing. Because, you know, wisp.
Anywho. Do you see him over there? That's Will. He's surly and just wants to be left alone. Alas, it isn't to be.
In a good way, my friends. Because glowy, supernatural dudes need love just as much as the non-glowy supernaturals. AMIRITE or AMIRITE?
The point is Will and his glowy ways are out now for under a buck. The price goes up at the end of the week, so now's your chance to snatch up this hunk of burning love and watch him get ALL INTRIGUED by a special lady who has her own ties to the supernatural world.
*ahem*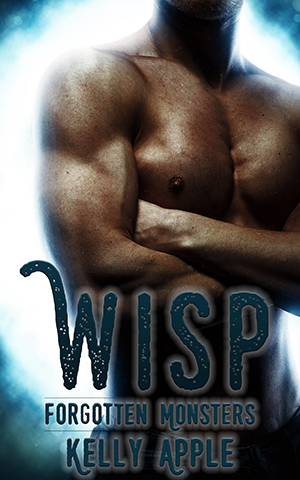 Wisp
Amazon
|
Barnes and Noble
|
iTunes
|
24 Symbols
|
Kobo
|
Inktera
Release Date: January 25, 2017
Pages: 40
Genre: Monster Erotica
Living on the outskirts of society suits Will Quinn just fine. He's one of the last of his kind and he's grown weary of being the boogie man to the humans who dare each other to check out his presumably haunted cabin.

When a small group of humans from the local college show up to interrupt his solitude, Will is determined to run them off. He never expects a pretty coed to see right through his glamour to the heart of the man beneath.

With tensions rising in the monstrous community and the danger of being revealed an ever-present threat, Will must make a choice: Guard the secret of what he is or let the spark that is smoldering between him and Kaitlin become a full-fledged burn.

Warning: This book contains a man who's much more than a Wisp. Not all monsters are created equal and Kaitlin's about to get the type of education she never dreamed of.
Book 2, Deep, is already up for preorder. I think you'll like Mikka. She's interesting. And tentacle-y.