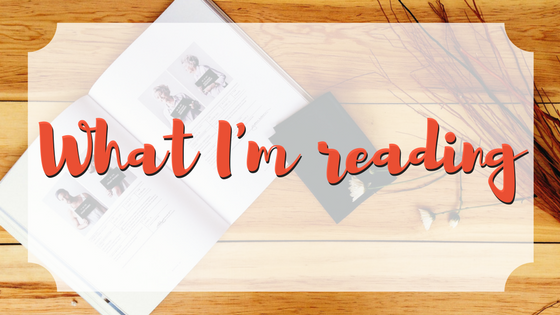 Another week, another batch of books.
A couple weeks ago, I lamented my inability to get past the 6th book in the Black Dagger Brotherhood series in a reread. I can say, LOUDLY, that is no longer an issue. At least for this reread. It is DONE. I've read the first six books. Now I have my absolute favorite vampire up next. *fluttery sigh* I'm going to attempt to savor Rehv's book. Attempt.
On the contemporary romance side, I was lucky enough to receive an ARC of the next Winston Brothers book by Penny Reid. I loooooove those Winston bros something fierce, so I'm all fangirl crazy over this. The book that introduced the brothers and their odd, wonderful family, Beauty and the Mustache, is currently free. That link is for Amazon, but I'm 102% certain it's free elsewhere, as well. ONE HUNDRED AND TWO PERCENT. Probably.
(While I enjoyed Ashley's story in BatM, I'm going to STRONGLY recommend everyone read all the Winston Brothers books so you can get the deets on my favorite Winston of them all, Cletus. The mad genius. His diabolical schemes made me grin while simultaneously breaking my heart a little.)
Beard in Mind comes out on August 1st (sort of. If you want to pick it up at places other than Amazon, you need to preorder it now. Once the 1st rolls around, it'll be pulled from all other vendors as it goes exclusive to Amazon. Confusing? Maybe. Just know this is a book you need to preorder if you're not purchasing through the 'zon.) and it was gooooood.
Now that I've gone all gushy fangirl over Penny Reid's books, I've forgotten everything else I was going to talk about. Oops.
No worries. I'll be back sooner or later with more books I've read.
Books. I just can't quit them.