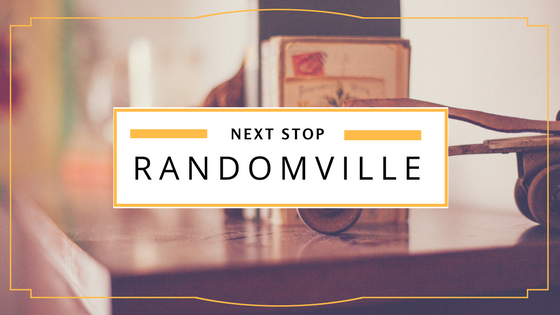 Okay, so there isn't *always* that one book, but even the most beloved of series can have a book or two you just don't connect to. Especially if the series is long-running enough.
For the record, I won't ever look down on somebody for liking this particular book. Honestly, part of me can't figure out why I dislike the one I'm about to talk about. While I have my suspicions, those suspicions are sort of blown out of the water by a later book in the series I LOVE. So…
Let's talk about the Black Dagger Brotherhood.
First off, as a chronic rereader, I ADORE going back to the beginning and binge-reading my way through a beloved series. The BDB series works so freaking well for me. Sure, sure, I mostly skim the Lesser stuff after the first read-thru, but everything else works. The men are broody and hard (in more ways than one, AMIRITE?!?!) and the woman they fall for make them work for their love.
I have a soft spot for Wrath and Beth. I ADORE Zsadist and Bella. I liked Rehv's book so much I own two copies of it. But, HOLY FREAKING BALLS, I get hung up on Phury's book every time it comes up in a reread. EVERY.TIME.
Something about his story line makes me curl into a ball and whimper whenever I attempt to get through it. I just…can't. Which means that the most recent releases in the series haven't been read by yours truly even though I own them. (If I'm remembering correctly, I've read through Lover Reborn. Then I attempted a reread before the next book and things fell apart.)
Damn you, Phury. DAMN YOU AND YOUR ISSUES!
I think a big part of what I don't like stems from………………….. *spoiler*………………….. his attempted death by overdose. I'm not a fan of drug use in books and that whole thing kinda turned me off on him as a character. BUT… I'm totally okay with Rehv being a pimp, drug dealer, and habitual user himself. DO YOU SEE WHY I'M CONFUSED. Rehvenge is pretty much my favorite character and he shares some of the not-so-great qualities that turn me off of Phury.
This leaves me feeling very conflicted. I feel like I *should* like Phury's book better. But I don't.
I just don't.
So where does that leave me? Well, writing this has made me wonder if I can give it the old college try and attempt a full series reread again. Because, APPARENTLY, I'm not one to leave things alone.
Maybe I will. Maybe I'll go back to the beginning and work my way through the series and see if this Phury-block is something I can get over. That would be kinda cool because than I could get caught up on the newest books.
I'm not holding my breath on a successful dismount, but I think I'm going to do it. HOLY BALLS, I'M GOING TO DO IT!
Wish me luck!