I wasn't going to start a new series. Did you hear that? I WASN'T GOING TO START A NEW SERIES. Even if I started one, I wasn't going to publish anything in it until I'd written a couple books.
Guys, I started a new series and book 1 is now available even though I haven't written book 2 yet.
I have zero explanations for how this happened. Let's just move on, okay?
The good news is, you can grab Possessed for under a buck. UNDER A BUCK. You'll get to meet Char and her haunted house and see why she refuses to give it up.
By the by, if I wasn't in the middle of writing a weird zombie apocalypse love story set on an abandoned cruise ship, I'd totally be writing book 2 right now. Maybe. Anyway. I have it on my list for my November NaNoWriMo writing (*cough* I'm adding it to my list, but let's not quibble, shall we?) and I'm hoping to zip through it along with the twenty other books I want to write.
Because life isn't fun if you're not juggling half a dozen story ideas!
Anyway. Possessed is here. Enjoy!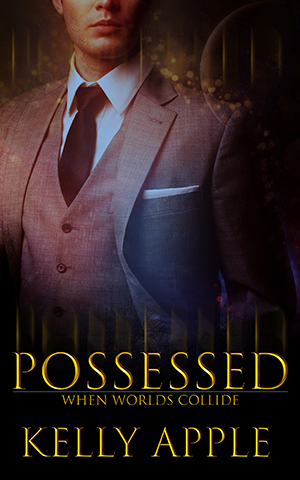 Possessed
Amazon
|
Barnes and Noble
|
iTunes
|
24 Symbols
|
Kobo
|
Inktera
Release Date: October 26, 2017
Pages: 59
Genre: Paranormal Romance
When she bought her new house, Char James didn't plan to also take on a ghost. It's rude, creepy, and a downright terrible roommate. Despite that, she's determined to show it they can live in harmony. Hopefully.

But Char's entire perspective changes when a surprise encounter rocks her world. She learns that sometimes pranks can be helpful, sometimes a ghost isn't really a ghost...

And sometimes the scariest creature of all is the most protective.