I have a couple covers for upcoming books I want to show off today. COVERS! NEW BOOKS! WHEEEE!
The first is for Monstrous Tales: The Complete Series. I wanted a new look for the complete series and came up with something VERY different from the installments. Same model, new look. I'm still fiddling with it, so it might go through a few small changes, but here it is…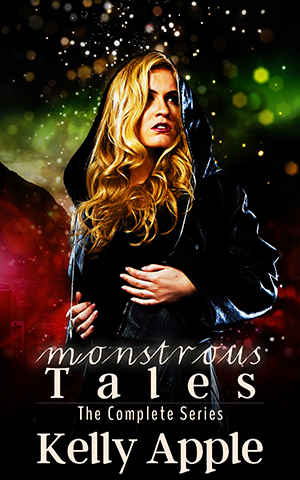 Monstrous Tales: The Complete Series
Amazon
Release Date: November 9, 2014
Pages: 522
Genre: Monster Erotica, Paranormal Romance
Ari Colton's always been a little different. She has a thing for monsters of all shapes and sizes, but she's resigned herself to loving them only in her dreams. That is, until the day she's abducted by one and finds an entire supernatural world right under her nose.

Now she has all the monsters she can handle and she's loving every minute of it.

Monstrous Tales: The Complete Series contains:
The Wicked Woods
Wicked Games
The Wicked Wolf
The Wicked Dragon
The Wicked Merman
The Wicked Naga
Wicked Dreams
The Wicked Minotaur
The Wicked Gargoyle
The Wicked Sasquatch
The Wicked Lovers
The Wicked Ever After
Wicked Mating
Monstrous Matchmaker: The Complete Series >>
I haven't quite written the blurb yet. That's my goal for next week. Once I have it all worked out, I'll be adding this bad boy to the Box Sets and Bundles page. Woot!
The next cover is for my dark fairy tale series, Grimwood. Yes, I have a blurb written for this one, but I'm going to tease you with just the cover for now. *evil laugh*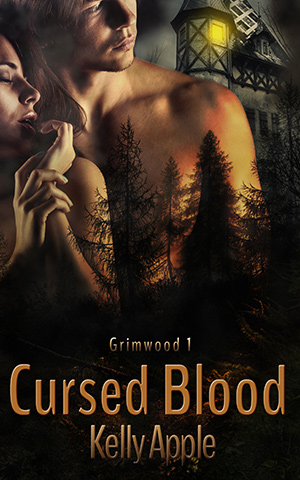 Cursed Blood
Amazon
|
Barnes and Noble
|
iTunes
|
24 Symbols
|
Kobo
|
Inktera
Release Date: December 13, 2014
Pages: 117
Genre: Paranormal Romance, Twisted Fairytale
Zel has lived his entire life within the confines of a square mile of the forest. The tower is his refuge. The witch, his captor. Forced to do her bidding, he dreams of a day when he can leave the cursed place and be free.

But fate has other plans and freedom can take many guises.

As a girl, Geneva devoured stories about the wild boy who lived at the highest point in the forest. A changeling, a prince, a forest spirit—all the tales tell a different story. Imagine her surprise when she stumbles across the cursed tower and the young man held prisoner there.

It'll take all her cunning and courage to free him.

What she doesn't know is that freeing him might doom them all.
There you have it. Monster sex and dark fairy tales. What more do you need in life?