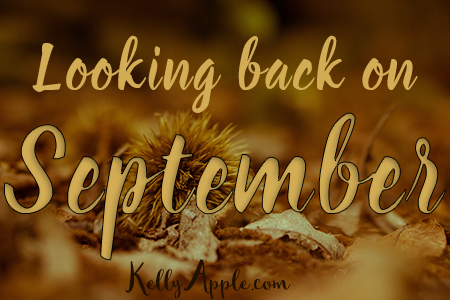 Yet another month has flown by. Not much to report writing-wise. I'm working on what started as a weird little scene about a family of assassins that somehow morphed into my version of a slow-burn romance between the youngest assassin and her rival. And by "my version," I mean that they didn't fall instantly in love/lust. It still happens fast, it's just not AS fast. YOU FEEL ME?
(Someday, I'll write a slow burn romance. SOME DAY. Haha. Who am I kidding? I like my romances fast and dirty. I just can't help myself.)
Anyway. September saw the release of the Anderson High Wolves bundle. The Complete Novella Collection contains half a dozen never-before-published stories about Jenny, Evan, and the crew. On a related note, I'm working on organizing several other short stories (not in the AHW world) to put out over the next few weeks. Well, the next few months, actually. I have A LOT, so keep your eye on the site for them.
I'm off to recoup from a long weekend and knock my characters into line for work this week. Until next month!