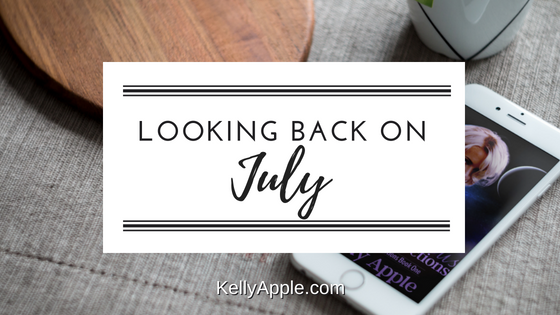 July was a Camp NaNo month and it turned out to be a goooooood writing month, guys. SO GOOD.
In a nutshell, I'm well into writing the final part of Heart of Stone and I'm digging the twists and turns Vane and Cin are taking on their road tripping journey to reconnect with Vane's family.
While I didn't have any releases in July, I'm aiming to have part one of HoS hitting ereaders in August. So keep your eyes peeled and your kindles charged!
After August, releases will come pretty quickly since the entire book will be written. (As an aside, that's why Monstrous Revelations took so long to come out. I was writing only 2 or so parts ahead and hit a wee bit of a wall toward the end of the book. As sometimes happens when it comes to endings for me. Not this time, though! This time, the book will be DONE before part one goes live. Yesssssss.)
Anywho. Until next month! Happy reading and all that jazz!