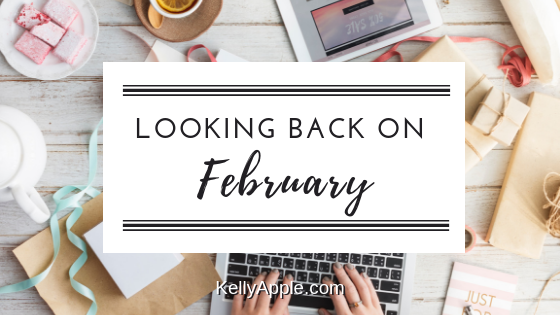 You know, I had HOPED to have a cover reveal of the 7th Monstrous Revelations book go up this week but it's not quite done. So…next week? That feels like a March type of thing, right?
Or maybe I'll skip the reveal and just release the book as soon as I get it back from my editor. WE'LL SEE WHAT HAPPENS!
Anywho. February, man. It's on its way out. And, BOY, was it a long one.
While I didn't have a book go live this month, I DID finish writing the MR series. Which is sweeeeet because those last books were killing me softly.
What I'm trying to say is that books 7 and 8 are written. 7 is currently at the editor and 8 needs another read-thru before I feel confident I hit all the high points and closed out all those dangling threads. 7 will definitely be here in March. 8 probably in April. And by "probably", I mean count on it in April.
As for what else is in store deeper into 2019, have I ever mentioned how much I love sci-fi romance? Because I love sci-fi romance.
Just saying.