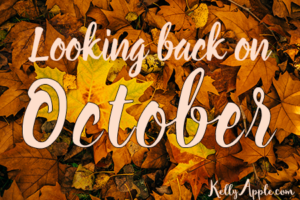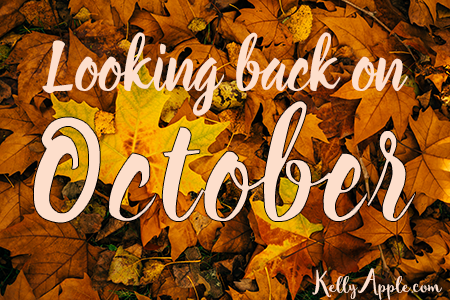 Yoooouuuuu guys. October was really good to me. SO GOOD.
Not only do I get to celebrate my birthday, I got an INSANE amount of writing done. That's pretty much the best birthday present a writer can ask for. Well, that and reviews. So feel free to belatedly celebrate my birthday by leaving a review or two. I WON'T MIND!
As far as writing went, my goal was to clear my schedule for November's NaNo event. Somehow, I ended up finishing the 4th Grimwood book, writing a novella set in the Grimwood universe, writing a handful of Day in the Life style snippets (you'll see those at some point, I just have to figure out where and when), writing book 1 in a new series. THEN I decided to tackle a project I had put aside at the end of last year (one I'm excited about!) with the goal of finishing that bad boy off. GUESS WHAT? I did. I finished it. I feel so accomplished.
(On a slightly sad note, you won't see some of these for quite some time since I have THINGS planned for the beginning of the year. THINGS. But you will see them eventually. Along with all the other stuff I've been writing.)
So, I'm getting ready to start November off with a bang by knocking out book 2 in the Forgotten Monsters series. Actually, I'm planning on completing that entire series. Because I don't know how to do things slowly. Ha. Man, that's painfully true. I'm flying unless I'm crawling. There's no in between.
Anywho. October saw the release of the Pinnacle Point Harker Collection (FYI, it's actually called Pinnacle Point: The Harker Collection) which features the 4 books about the Harker cousins. Sexy times with the supernatural, my friends. HOW CAN YOU GO WRONG?!?!
Here's to another good writing month!