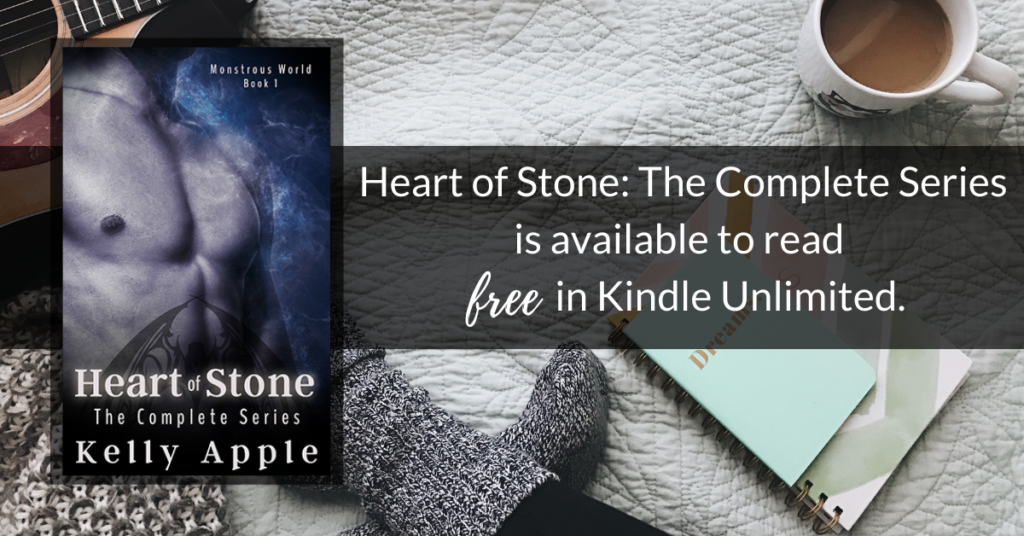 Instead of my regular Feature Friday today, I get to feature my newest release! OMG!
That's right, my friends, Heart of Stone: The Complete Series is live and kicking! And as with all the Monstrous books, it's available to read free in Kindle Unlimited.
If you've read the individual installments (parts 1-8), this will be nothing new. Except, you know, it's compiled together in one sweet, sweet 380 page book. (No lie, it always amazes me when I see how many pages I ended up writing for these books. A 50 page book doesn't seem that long, but EIGHT 50 page parts add up. They add up so SO nicely.)
FYI, this is officially book 1 of the Monstrous World series. Book 2 will feature Lon and Ivy on their part of the road trip and is going to be called Wild at Heart. Probably. I mean, I'm like, 98% certain about that title. Maybe 99.4%. So chances are pretty good that one's going to stick.
Anywho. NEW BOOK! ENJOY!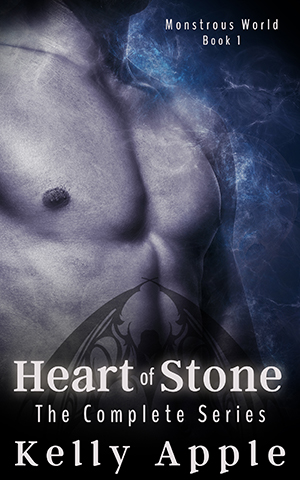 Heart of Stone: The Complete Series
(Heart of Stone Complete Series #1, Monstrous World #1)
Amazon
Release Date: December 9, 2020
Pages: 380
When the gods wake, the impossible can happen…

For Cin Malone, wanting to know more about her gargoyle mate's people seems like a no-brainer. Finding out Vane has a brother potentially living close by is the perfect opportunity for a road trip.

After all, spending time with her grumbly honey is no hardship and meeting family is part and parcel with the mate thing, right?

Who would have ever guessed that one innocent road trip would have the power to change the world. Plus, you know, there might be some curse breaking, some treasure finding, and the type of family reunion no one was expecting.

Warning: This book contains family. Not all of which is good. Fortunately for Vane, the good far outweighs the bad. Double fortunately, this road trip gives Vane and Cin the opportunity to connect in plenty of places, if you know what I mean.