That's right, kiddos! Laid Bear has been submitted to the various retailers for preorder and it will officially go live August 23rd!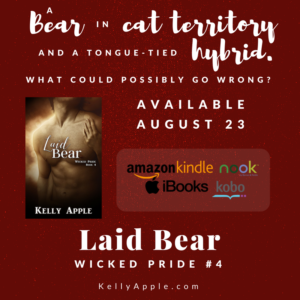 *pulls out the confetti gun*
*fires it indiscriminately*
*moves on*
As often tends to happen, some retailers are slower at getting preorders up than others. So it might take a while before ALL the links are available, but HAVE NO FEAR! I'll update the Laid Bear book page (which will automatically populate to this post) as they come in.
In other words, sit back, relax, and prepare to be dazzled by Ivan and Callie. You know, on the 23rd. When it goes live.
(Psst, as always, the preorder price is .99. NINETY-NINE PENNIES. It's a bargain!)
In the meantime, catch up with the rest Wicked Pride series so you'll be ready for the final installment.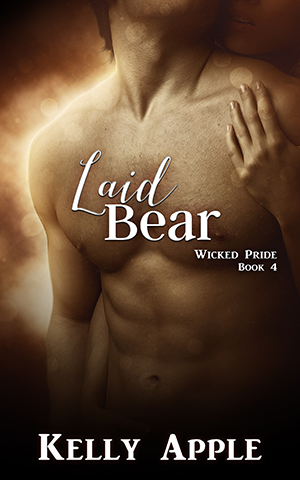 Laid Bear
Amazon
|
Barnes and Noble
|
iTunes
|
24 Symbols
|
Kobo
|
Inktera
Release Date: August 23, 2017
Pages: 129
Genre: Paranormal Romance
Being a bear in cat territory isn't easy, but Ivan Hearne is determined to put his best foot forward and show the people of Oak Haven that bear shifters aren't the rampaging beasts everyone believes them out to be. Scouting the perfect location for the restaurant his clan plans on opening gives him reason to wander around town and show everyone just how non-threatening his people can be.

And if he happens to meet a beautiful, tongue-tied hybrid who bakes the best salmon biscuits he'd ever tasted, that's just one of the perks.

Convincing the shy beauty to give him a chance is Ivan's new mission in life. Showing her she's the treasure he believes her to be is a task he's glad to focus on.

Introducing her to his clan? That's when things start getting hairy.