Due to a slight boo-boo on my part (I was SO excited to get the final book in this series out to you guys I had premature fingers!), Echo is available everywhere as of today instead of the 26th. That means more monster-y goodness in your ereader!
So go forth and enjoy Thane and Zoe's story!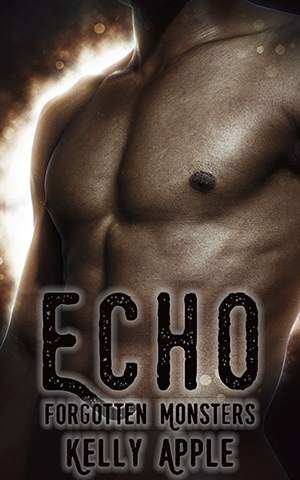 Echo
Amazon
|
Barnes and Noble
|
iTunes
|
Kobo
|
Inktera
Release Date: April 7, 2017
Pages: 71
Genre: Monster Erotica
When Thane Demarcos left home to travel the world, he never expected to end up stranded in a tiny mountain town so far from the water he can't smell salt on the wind. For a Siren to be without the oceans close by is unheard of and he knows it's only a matter of time before his family tracks him down to bring him home.

In the meantime, Thane's stuck with a neighbor who takes in all the town's strays and hardly remembers to care for herself. If Zoe Canton knew what was good for her, she'd stop spending all her money on dog food and start stocking up her pantry for the winter he can feel coming.

Fate being the tyrant she is, Thane and Zoe get unexpectedly snowed in and Thane finds himself grudgingly coming to understand the effervescent woman who cares too much. The more he learns about her, the more he comes to admire her.

Considering he's bound to return to his watery home, this spells disaster for everyone.

Warning: This book contains a man who has exceptional allure and a woman who tries to live her life to the fullest. A round of drinks and karaoke for everyone. On the house.