Guys, I'm SO nervous to show you this cover. This series has kicked my ass graphically (I seriously have been struggling to nail down the look I wanted) and, as much as I love this cover, I'm feeling gun shy.
Yet here I am. Shoving it out into the world like a mama bird with her baby. Or something.
Anyway. Ari is going to be front and center on this series since it's all about her rallying the troops as the monsters move toward revelation day. For the record, that's not the actual title of the day it all goes down, but it kinda fits.
Here you go. The cover for book 1, Monstrous Connections. The blurb will be coming soon. Probably. Come to think of it, I should have written it before revealing the cover, but GUN SHY. I needed to get it out there so I would stop obsessing over it.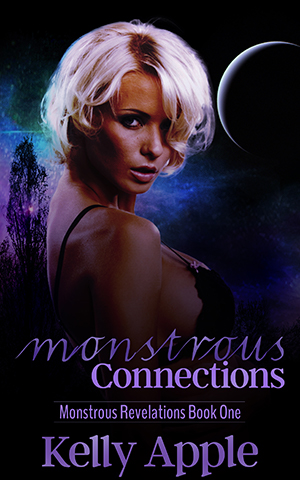 Well, looks like I'm going to be working on blurbs today. Right now, in fact. Later.
Edited to add: AND THE BLURB IS UP!