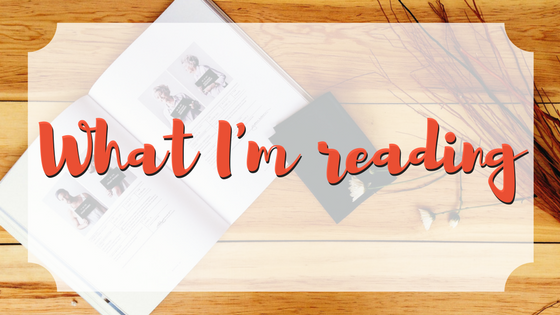 So I've been watching a shit ton of movies/ TV shows recently, but I've also been reading. SO MUCH GOOD READING!
Seriously, guys. There are some insanely good books out there and I feel like I've been hitting the jackpot recently with the ones I've picked up.
ALLOW ME TO SHARE!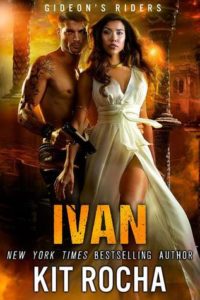 Ivan (Gideon's Riders #3) by Kit Rocha – HOO-BOY. The treasured princess of Sector One and her bodyguard. THESE TWO ARE ALL SMOLDERING LOOKS AND LONGING AND WOW. LOVED THEM!
As an aside, if you haven't read any of Kit Rocha's books, I HIGHLY recommend all of them. BUT…her Beyond series, which is the precursor to the events in the Gideon's Riders series, is SO good. Lots of twisty intrigue and sexy SEXY sex. Sector Four doesn't care who watches them get down and dirty and they're willing to fight to hang onto the place they've carved out for themselves in this dangerous world. *fans self*
Hell Squad series by Anna Hackett – I'm working my way through this series (I'm up to book 6 of 15) and I kinda love it. The premise: Marauding dinosaur-like aliens have invaded earth, killing most of the people and doing VERY BAD THINGS to everyone else. A small band of survivors are trying to take back the planet while managing to find love and all the other things worth fighting for. It's insanely fun. The characters are all pushed to the edge of what they think they can tolerate and then they find they can take just a little more.
As an aside number 2, Anna Hackett's other series are amazing as well. Treasure hunters in space, galactic gladiators fighting the good fight on an alien planet, treasure hunters not in space…HECK, they're all good.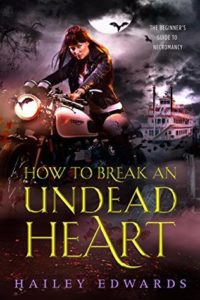 How to Break an Undead Heart (The Beginner's Guide to Necromancy #3) by Hailey Edwards – This series is AMAZING. It gives us magic, vampires, necromancy, YOU NAME IT. Throw in some unrequited love, some unrequited longing, some unexpected feelings, and a metric BUTT LOAD of danger for poor Grier. Oh, plus Grier was found guilty of murder (one which she didn't commit, mind you) and thrown in the worst magical prison imaginable, so she has a few issues she's dealing with.
Also, the covers for this entire series are SO PRETTY. There's so darn much going on it them I can stare at them for hours.
Merry Gentry series by Laurell K. Hamilton – I'm doing a reread of this series (I've read 7 of the 8 books I'd read previously) and I'm liking it a LOT more than I thought I would. I kinda got burned out on LKH's Anita Blake series a while back and didn't expect to enjoy this one as much as I have, but I'm sipping through them and LOVING how Merry jumps into loving her men so whole-heartedly.
Nothing like a good bout of fey-loving when things get tough, amirite?
Alright. I'm off to go (hopefully) finish the 2nd Monstrous Revelations book today. WISH ME MONSTERS!