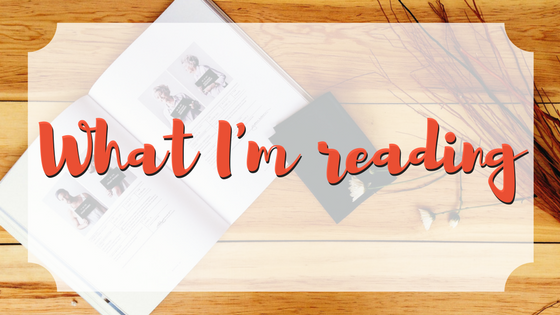 OHMIGAWD, guys. OH.MI.GAWD. I wasn't going to do a What I'm Reading post this week because I'm heading out of town early Saturday and have a TON to do before then. But. BUT. BUUUUUUT. I'm gaga over a couple books and I can't keep it to myself.
The book I blew off writing for:
The Learning Hours (How to Date a Douchebag #3) by Sara Ney. *flaily hands and bambi eyes* I loved this book. LOVED IT. In fact the entire Douchebag series is one of my favorites. We had the perv in book 1. The grumpy asshole in book 2. And now we have the sweet gentleman. The sweet, CLUELESS gentleman. I'm a sucker for a guy who has a seriously hard time picking up on social cues. He just doesn't see when someone's flirting with him and it's sad and sweet and somehow perfect all at the same time.
For the record, Sara Ney could write another fifty books in this series and I'd read every single one. Douchey comfort reads are the new standard I'm going to hold all future books to. (I'm just kidding about that. Maybe.)
Book I expected to like but didn't expect to love and OMG I DID!:
Acting Lessons (Off Guard #1) by Katie Allen. First off, Katie Allen is the sexy pen name for Katie Ruggle. I ADORE Katie Ruggle's romantic suspense series LIKE WHOA. While I enjoyed her writing as Katie Allen, I wasn't blown away. I liked it. The books were fun and sexy. But they weren't books I plan on going back to again and again.
That is no longer true. Acting Lessons was weirdly captivating. It involves age-play, which I'm not normally a big fan of, but it worked for the characters. Now, it might have been Jamie's gruff, grumpy, scarred exterior, but I loved watching him loosen up around Topher while still maintaining that domineering undertone that turned her on.
I KNOW, I'm a huge sucker for big, grumpy dudes who find the loves of their lives and learn to live again. *swoon*
So there you have it. My two flaily-hands recent reads. Now I really do have to get ready to go out of town.