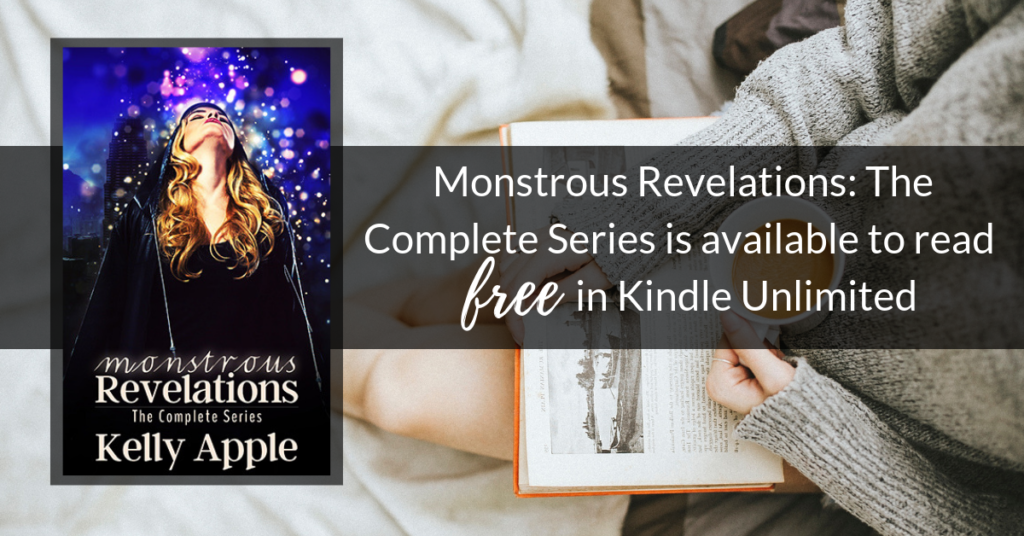 GUYS! Monstrous Revelations: The Complete Series is HERE!
FYI, there's no additional content in this bad boy, it's just the eight parts of the MR serial compiled into one book. So if you've read the serial, there's nothing new here.
Except that cover. OMG, THAT COVER!
(Seriously, I kinda love this cover and it totally highlights how badly Monstrous Matchmaker: The Complete Series needs a new cover, thankyouverymuch.)
Anywho. The Monstrous cycle is now complete. You can read Ari's story from beginning to end whenever you want.
Annnnd…I might have started on Cin and Vane's spinoff book. *bats lashes*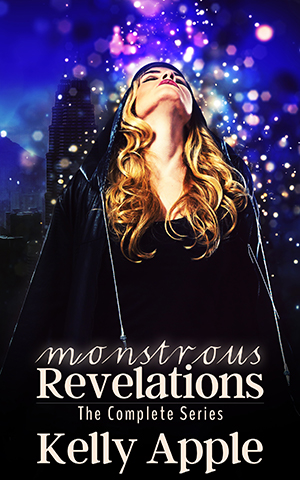 Monstrous Revelations: The Complete Series
Amazon
Release Date: May 27, 2019
Pages: 374
Genre: Monster Erotica, Paranormal Romance
Arabella Colton might be just a flighty nymph, but she grew up believing she was mortal and that puts her more in touch with the world than any of her supernatural friends. She can see the world getting smaller every day and she knows it's only a matter of time before the supernaturals hiding (in plain sight and otherwise) are outed.

What's a nymph to do when the monsters she loves are in danger? She goes on the offensive, of course. She's going to force humanity to accept her friends whether it's ready for the revelation or not.

Monstrous Revelations: The Complete Series contains:
Monstrous Connections
Monstrous Planning
Monstrous Rogues
Monstrous Acceptance
Monstrous Choices
Monstrous Reasons
Monstrous Momentum
Monstrous Changes
<< Monstrous Matchmaker: The Complete Series
{Monstrous Revelations serial page}