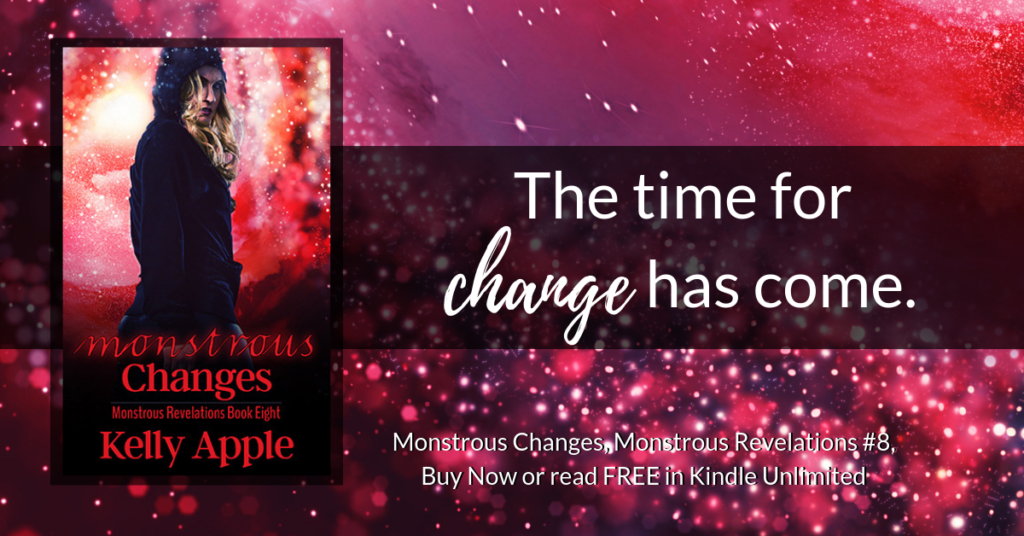 It's here! The final part in Ari's story has arrived and I'm both thrilled and a little sad.
I've had Ari and her monsters in my head for a long time, so saying goodbye is hard. Except…it's not really goodbye. I have a spinoff series percolating in the back of my brain and I can ALWAYS come back and give these guys more love. If, you know, I have another story to tell for them.
So forget the sad part.
The final piece of Ari's puzzle has arrived and she's going to spread love like only a nymph can.
HERE'S TO ARI!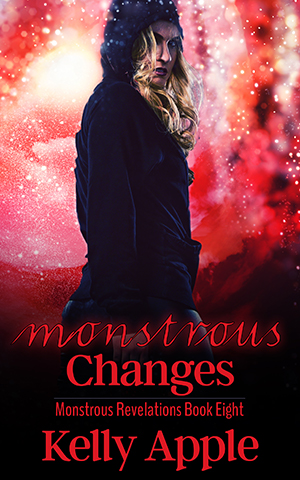 Monstrous Changes
Amazon
Release Date: April 16, 2019
Pages: 56
Genre: Monster Erotica, Paranormal Romance
The monsters have been revealed. Their secret existence exposed for the entire world to see.

Not surprisingly, not everybody is happy about it.

Is that going to stop Ari from doing anything she can to make sure they're accepted? Heck, no, it's not!

If there's one thing Arabella Colton has learned since she came face-to-face with her first monster, it's that they deserve love just as much as anyone else.

And she's just the nymph to make sure it works out the way she's planned.

Warning: This book contains gentle monsters and fierce monsters and monsters who would happily separate someone's head from their body if they tried to hurt the one they love. That's right, my friends. It all comes down to this.