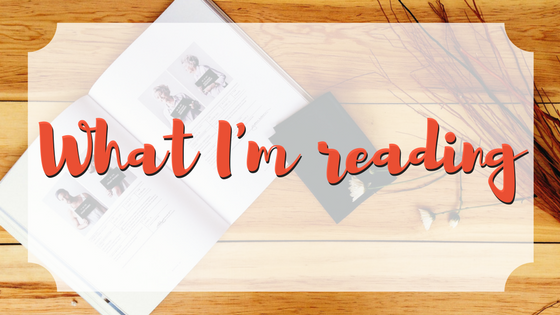 The Bout of Books read-a-thon was the week of May 8th and I went crazy with the reading during it. All that bookish love was highly enjoyable since I hadn't indulged in a week long reading binge in a while.
What did I read? you ask.
WELL, LET ME TELL YOU!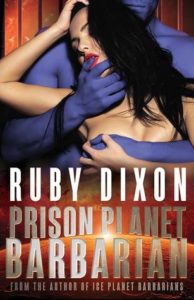 I finished a reread of Eve Langlais's Alien Abduction series. If big, purple, and somewhat morally bankrupt aliens are your thing, I HIGHLY recommend this series. It's insanely over the top at time and I just love how hard those macho purple aliens try NOT to fall for the sexy humans they find at the far edges of the galaxy. Expect plenty of probing (of the sexy kind!) and lots of sass and snark.
I also indulged in the most recent Ice Planet Barbarians book by the FABULOUS Ruby Dixon. I am OBSESSED with that series. These aliens happen to be big, BLUE, and fiercely protective of the human woman they cross paths with at (you guessed it) the far edges of the galaxy. Prison Planet Barbarian is a departure from the other books in the series as it takes place away from the ice planet we've come to know and love, but there's still possessive looks, sexy times in unexpected places, and slightly feral aliens. WIN!
Okay, you know what? I read a lot of sci-fi romance books this read-a-thon. I just…like the sexy times in space. So, in no particular order, I also caught up on Anna Hackett's The Phoenix Adventures series, Erin Tate's Dragons of Preor series, Cynthia Sax's Cyborg Sizzle series, and … that might be all the sci-fi romance books. *thinks* Yes, I'm pretty sure that covers it.
I was also lucky enough to receive an advance copy of Adriana Anders In His Hands, the 3rd book in the Blank Canvas series. This series is PHENOMENAL. The subject matter is a little tough (abuse, both physical and mental), but I was hooked within pages of book 1. I absolutely adored the dynamic in book 3 between the grumpy farmer who DOES NOT make wine and the scarred woman who's determined to find a different path for herself. Like I said, the subject matter is dark and heartbreaking, but the determination of those who've been wronged to fight through what was done to them hooked me hard.
WHEW! I had a couple other series I worked my way through, but I'll save those for the next edition of What I'm Reading.
In the meantime, happy reading!