Now that Amazon is allowing pre-orders for self-pubbed authors like myself, I wanted to see if I could get organized enough to get one up and running prior to the release date I had planned. I have a tendency to lean toward the "if the book's ready, why not put it out NOW?" school of thought, so this is something new for me.
That said, Haven is available for pre-order through Amazon. Yep. I buckled down and got it to my editor and BOOM! Pre-order. I can totally get things done when I set my mind to it!
Anyway. For your reading pleasure, Haven…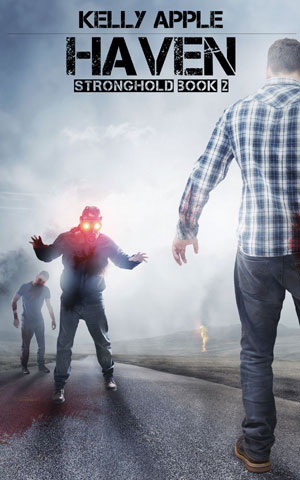 Haven
Amazon
Release Date: October 15, 2014
Pages: 78
Genre: Post-Apocalyptic Romance
It's been a week since the virus that turned normally sane people into ravenous monsters ripped through their town. Desperate to get to his family, Marcus and Sarah had ended up at the Three Pines Retirement Community by chance. Trapped on the second floor, they had a stash of food and a relatively safe haven to ride out what was going on outside the doors.

But their families were still out there and until Marcus knows the truth about what happened to them, he can't sit idly by.

Sarah knows what Marcus is driven to do. Barricaded inside a retirement home with no contact with the outside world is killing him slowly. But the two of them against the hordes of flesh eating monsters roaming the streets seems impossibly suicidal. She's seen enough horror movies to know that the only safe place isn't going to be found in the town they both grew up in.

They need a plan, one that will give Marcus the peace of mind he needs and still keep them safe. It's when they realize there are other uninfected in the building that things start to come together…
I'm currently working on Refuge, the third book in the foursome, and I'm having FUN talking about blood and guts again. And vomiting. There seems to be a lot of that in these book. SO IT GOES, right?
In the meantime – Haven. It'll go live October 15th! HAVE AT IT!