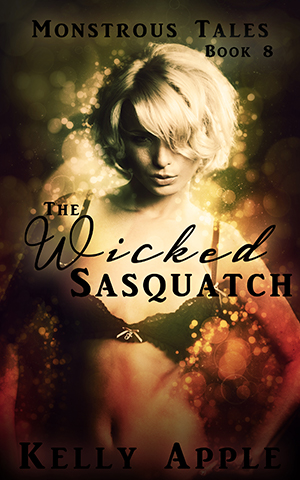 The Wicked Sasquatch
Amazon
Release Date: May 25, 2014
Pages: 50
Genre: Monster Erotica
Word has come down from the prophetic naga and the time to save Ari's imprisoned love is rapidly approaching. There's only one more monster she needs to gather to ensure his safety— the sasquatch, a loner who is the last of his kind.

Finding him will be the easy part. Convincing him to help is where Ari will have to use all her wiles. But when this particular girl sets her mind on something, she won't let anything stand in her way.

This wicked sasquatch might have just met his match in this monster-loving girl.

Warning: This book contains a hairy humanoid, a sassy jaunt through the woods, and some sexcapades that might be illegal in several states. You know what they say about men with big feet, right?
<< The Wicked Gargoyle - The Wicked Lovers >>