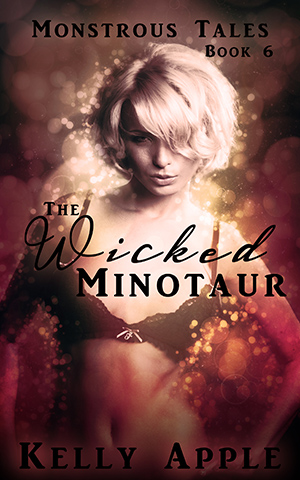 The Wicked Minotaur
Amazon
Release Date: April 5, 2014
Pages: 49
Genre: Monster Erotica
Ari's concern for her beloved has hit critical mass. While she promised the naga she wouldn't do anything foolish, she's not one to sit around and let opportunities pass her by.

So, when she finds a real, live minotaur hidden away at the center of the Harvest Festival labyrinth, she grabs the chance to recruit him to help. The only problem? The minotaur's been a prisoner of the labyrinth for years and he's forgotten what it's like to be free.

Good thing Ari has a thing for monsters and plenty of practice getting them revved up.

It looks like this wicked minotaur will be given all the motivation he'll need to find a way out.

Warning: This book contains a lady determined to help out her love and a minotaur who's too big for his britches. That's right, ladies, there's nothing mini about this minotaur. The line forms to the right.
<< The Wicked Naga - The Wicked Gargoyle >>