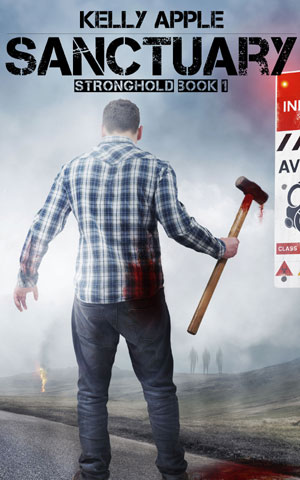 Sanctuary
Amazon
Release Date: June 14, 2014
Pages: 65
Genre: Post-Apocalyptic Romance
When the dead become ravenous monsters, you either find the strength to survive or end up like them.

Liss and Drew had been acquaintances before they were trapped in the stairwell with the living dead outside. Now they had to depend on one another to stay alive.

With food scarce and safety even scarcer, the two have to make a choice: Leave their safe haven and find somewhere they can dig in for the long haul or let themselves die trapped in a place that seems to be getting smaller every day.

Drew has a plan, one that will give them a chance to survive. The question is… can he convince Liss to trust him and his plan before she's too weak to outrun the zombies?