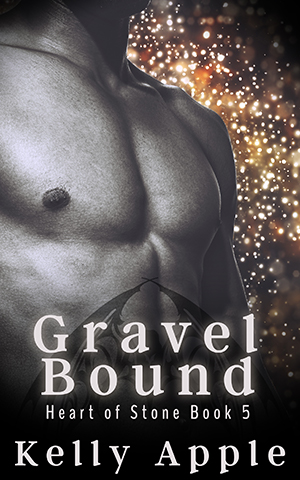 Gravel Bound
Amazon
Release Date: August 10, 2020
Pages: 49
Genre: Monster Erotica, Paranormal Romance
Cin and Vane have found Vane's lost brother, but their journey continues. Vane believes he must confront his past if he's to have a future with his mate, so the newly formed trio is heading to their childhood home to set things right with their old gargoyle clan.

But leaving Cin unprotected during daylight hours wears on Vane and he's starting to wonder if there's a way to break the curse his people were saddled with ages ago. A sexy roadside encounter leaves him even more confused and has him considering the ramifications of the old gods walking the world again.

The world is ready for change and Vane and Cin look to be at the center of it. Only time will tell if they can do what the gods have planned for them.

Warning: This book contains a grumpy, introspective gargoyle who thoroughly enjoys debauching his mate. Poor Cobalt. Some things can't be unseen.
<< Stone's End - Best Laid Stones >>