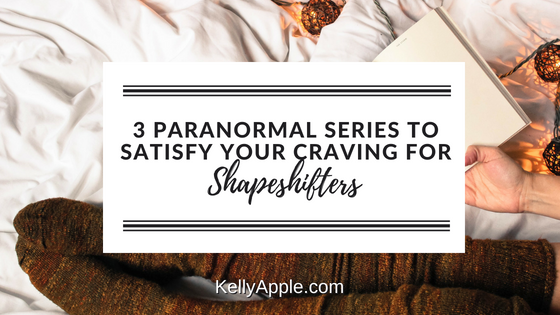 I've been in the mood for some shapeshifter romances lately. This isn't a new occurance. I'm pretty much always in the mood for shapeshfiter lovin'. But sometimes you REALLY want it and you just have to indulge yourself.
So I am.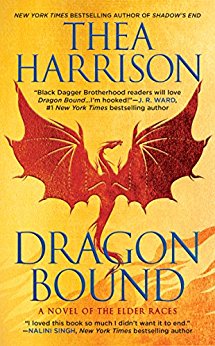 My go-to paranormal romance series is Thea Harrison's The Elder Races. Following the exploits of the shapeshifting Wyr and their draconic overlord…Ha. I'm kidding about the overlord thing. Kind of. I mean, Dragos is sort of autocratic and he absolutely expects his orders to be obeyed, but he mostly lets the Wyr do their thing. Until he doesn't. And if you cross him, you're pretty much screwed. Unless you're Pia. But, really, how many times can a dragon expect to find his mate in the secretive lady who steals from him? Just the once, I assume.
Or twice if you're those two, but OTHERWISE…don't steal from a dragon.
Dragos and Pia aren't the only power couple in the Elder Races universe, either. ALL Dragos's sentinels are powerful in their own right (hence how they became his sentinels) and they all end up with powerful mates to match. As the series starts to branch out, we delve into the realms of the vampires and witches and djinn and elves…okay, I'm sure you can see where I'm going with this.
The world is big. It's complex. It's wonderful. Basically, these books satisfy all the sides of my paranormal loving heart and I ADORE diving into it. There are both full length novels and novellas and the newest series jumps the pond and takes us out of the US based-Wyr to seewhat shenanigans are taking place overseas. <3 <3 <3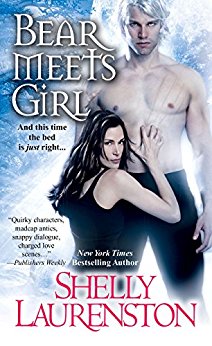 Next up is Shelly Laurenston's Pride series. Weird aside, but when I buy books, I usually buy them in one medium across the series. So either they're all physical books or they're all e-books. For some reason, I had bought several of the books out of order in paperback, so when I went to read the series I NEEDED the next one like WHOA. So I bought the ones I was missing in ebook. Which kind of weirds me out because it's pretty much the only series I can think of off the top of my head that I've done that with.
But the books are just that good. I couldn't wait for a physical book to be delivered. I just couldn't.
Seriously. They're insane. Over the top. Completely batshit crazy at parts. In the best way imaginable. Things happen and you can't help by laugh in delighted horror over what these characters get themselves into.
In fact, I wrote the first book in the Wicked Pride series as a homage to Shelly Laurenston's crazy characters. While my shifters aren't quite as crazy pants as hers, they made me laugh and I still get a kick out of reading them. (Also, I can honestly say that until I sat down and starting putting this post together, I didn't realize how close the series names were. Oops. No infringement intended.)
The point I'm trying to make is that if you love batshit crazy characters who are a little violent, like their sex a little wild, and don't mind indulging in some inter-species warfare (when the situation calls for it), the Pride series is for you.
(And now I kinda want to do a reread.)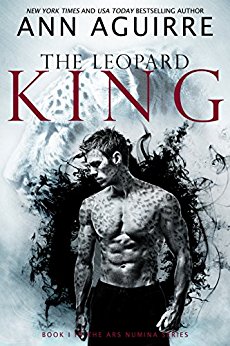 Last up, Ann Aguirre's Ars Numina series. I was blown away when I read book 1. BLOWN AWAY. The world building has grown with every book and I'm still in awe over how Ann Aguirre somehow seamlessly melded futuristic tech with old world charm.
These are shifters on the brink of war and they're struggling to find a path that will keep their people safe while not indebting themselves to anyone who will exploit them once the war is over.
And the romance. HOLY WOW, the romance. I love it. I loved Dom and Pru coming to terms with the unconventionality of their romantic start (he's still mourning his first love when she comes to him to bring him home to his people) and how they made things work. I loved Alastor and Sheyla finding their romance as she races to beat the medical condition that's crippling him. I loved how Raff and Thalia seem like complete opposites on paper, but are so perfect for one another in reality.
Seriously, I'm starting to do that fangirl thing here. Again.
These books are crazy good, though. CRAZY GOOD.
They remind me of all the reasons I started reading paranormal romance in the first place and why shapeshifters will always be my greatest love.
---
Looking for some Kelly Apple books to quench you shapeshifter cravings?
The Wicked Pride series follows a group of sassy shapeshifters finding love and sexy times in a small town.
The Anderson High Wolves series gives us wolves in high school, dealing with all the normal things high schoolers deal with. You know, if dead bodies are normal.