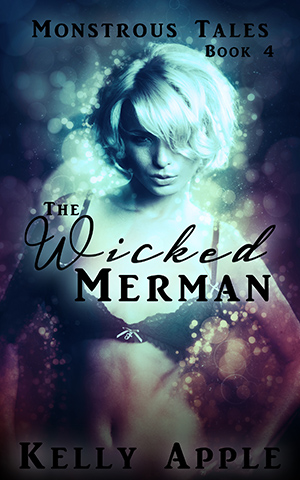 The Wicked Merman
Amazon
Release Date: Febuary 24, 2014
Pages: 46
Genre: Monster Erotica
When her friend drags her off to the lake for some much needed R&R, Ari thought she'd be getting away from supernaturals for a few days. Sunning and swimming sound divine and it might help her shake off the funk of being parted from her beloved Guardian.

But when a girl who loves monsters ends up at a lake housing a merman, she's going to end up doing a lot more than swimming.

Ari can't resist trying to find the answer to the age-old question: How do mermen have sex?

This wicked merman is more than happy to give her some hands-on experience.

Warning: This book contains a lake, a midnight swim, and an unexpected hard-on. Don't let the fins fool you, this merman has all the right stuff to get Ari where she needs to go.
<< The Wicked Dragon - The Wicked Naga >>