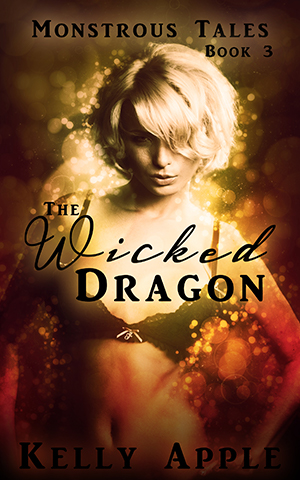 The Wicked Dragon
Amazon
Release Date: January 26, 2014
Pages: 45
Genre: Monster Erotica
It's been five days since Ari and her green Guardian were forced apart. Ari's determined to ride out the storm of sexual longing she feels whenever she thinks about him, but it's hard.

When a dragon appears in her backyard, Ari is faced with a dilemma—send him on his way and continue pining or follow him into the woods to see what he can do for her. She's already tried out a werewolf, is there anything a dragon could possibly offer to keep her mind off her missing beloved?

As it turns out, this wicked dragon might have a trick or two up his sleeve.

Warning: This book contains a dragon with an impressive package and a girl who likes getting gifts. No flight plans were filed (or interrupted) during their interlude.
<< The Wicked Wolf - The Wicked Merman >>