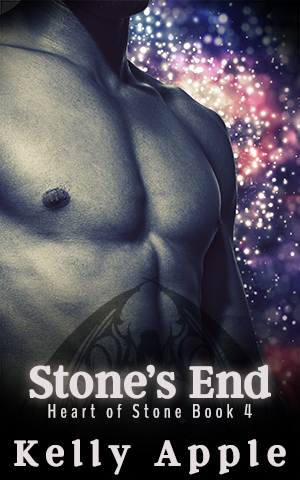 Stone's End
Amazon
Release Date: April 8, 2020
Pages: 53
Genre: Monster Erotica, Paranormal Romance
The first destination on their road trip has been achieved, but it's not the place Vane and Cin ultimately need to be.

So what does a grumbly gargoyle and his sweet human mate do when the road calls them onward? They listen to the call and head out.

Ending up in a ghost town is kind of neat. Finding Vane's lost brother is even neater. Meeting something old and powerful in this lost place is sort of the cherry on top.

That's right…things are happening, brothers are reuniting, and decisions are being made. When the old gods wake, change is in the air.

Warning: This book contains a (mostly) abandoned ghost town and a gargoyle who's only slightly less surly than his brother. Family, man. You gotta love 'em.
<< Rock and Road - Gravel Bound >>