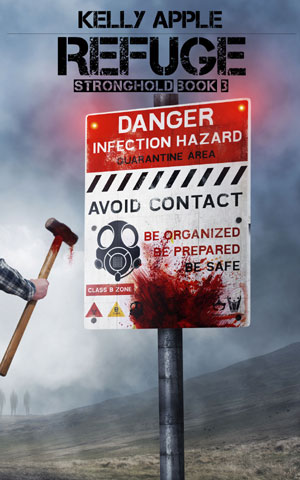 Refuge
Amazon
Release Date: February 15, 2015
Pages: 81
Genre: Post-Apocalyptic Romance
Emma barely survived the zombie outbreak that swept through the small town of Fox Hollow. Saved by a delivery man, she's far from home and cast adrift. Only the calming influence of her knight in polyester shorts has kept her from falling apart completely.

Gavin understands all too well that the world has fallen into chaos. Saving Emma was the only thing he could do when he saw her being threatened by the residents of the retirement home. Trapped with one another to lean on, they have to figure out how to make things work in this crazy, messed up world.

The appearance of other living people from the upper floors might be the break they need to make it out in one piece. But only if they have the courage to step out of their refuge.

And only if Emma's secret doesn't destroy the fragile trust she and Gavin are building.