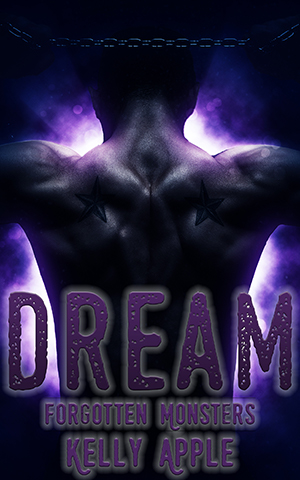 Dream
Amazon
Release Date: March 22, 2017
Pages: 63
Genre: Monster Erotica
Cris Mara is tired of hiding his true self. This disillusioned nightmare is ready to show the humans what he can do with the abilities he's been born with. At least he will be once he masters the skill to walk the nightmare plane at will, not just when night closes over his part of the world.

Garnet Douglas can't stop dreaming about the man she sees in a coffee shop near her college. He's dangerous and fascinating and his darkness calls to her in ways she can't explain. When an unexpected encounter reveals that Garnet's dreams aren't as random as she thought, she has to decide whether she's ready to believe in the world Cris is part of or if she'd rather keep her head buried in the metaphorical sand.

The world is teetering on the brink of a revelation and Cris and Garnet are only the beginning.

Warning: This book contains one surly nightmare who can't quite keep from going off prematurely. If only he could find a lady who complemented his darkness he might be able to figure things out.